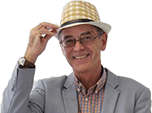 Top Cars Tumble at Auction Today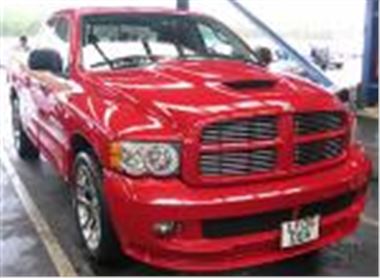 If you want to blag something flash for not so much cash, then now is definitely the time.
Star car of the day, the 10k mile 2002/52 Ferrari F360 manual spider, was withdrawn after another with 15k miles on an 02 plate and with the F1 box failed to get anywhere near the £100k hoped for. Bidding started at just £70k and did not really get much higher.
Potent Porsches did not fare much better today. A 27k mile 2001/51 996 3.6 Turbo failed to sell at £48,000, an 11k mile independently imported 03 reg 996 3.6 GT3 did not get bid past £46,000 and an imported 32k mile 02 reg 996 C4 cabrio with hardtop stuck at £37,000,
At times the place looked like a war-zone, not from traders committing seppuku, but from the likes of the 2k mile 05 reg Dodge Ram SRT-10 in the photo (the one with the same 500bhp 8.3 litre truck engine as the Viper). Rising fuel prices and Chrysler's plan to bring in 25 of its own at £37,995 scuppered any bidding past £32,500.
Stormin' Norm was there too in the form of a 27k mile 2003/52 reg Hummer H2 that hit the buffers at £27,500.
Next door, Pendragon Stratstone were offering quite a few LandRovers including a pair of fully specified Discovery 3 TDV6 autos, with leather, satnav, 7 seats, the works. The 19k mile 05 reg grey car bid to £34,200 and the 11k mile silver 04 to £33,400.
The 27k mile 2001/51 Bentley Arnage T in the preview bid to £73,000, a 39k mile 2000W CL500 with DVD TV for the kids in the back sold for £22,800, a 38k mile 2001X CL55 AMG bid to £29,000,
the 3k mile 05 reg Nissan 350Z GT Roadster from the preview bid to £23,000, an 12k mile 04 reg BMW 645CI convertible was £3k under trade book at a top bid of £42,400 (I actually tried to place that car but my buyer wanted a coupe), and a rare and unbooked 57k mile 2002/51 facelift BMW Alpina B3 3.3 sold for £17,400.
Best buys among the part-exchanges would have been a 102k mile 94M Mazda MX5 1.8 with alloys and a glass rear window that bid to a provisional £2,000, and a 105k mile radiant red 2000X Mondeo 1.8 Verona, sold for £600.
Remember, big sale on Wednesday of 700 cars including 160 from Leaseplan, 100 from LEX and 40 from Alphabet. And prices are getting cheaper.
As always the best way to look for a specific car coming up at a BCA auction or to pre-check a day's sale is to visit
www.auctionview.co.uk
If you are a BCA account holder this service also now gives composite price information (average auction price, CAP and Glass's) and now allows you to buy a selection of cars directly on-line.
For sales at BCA Edinburgh, click here for full details:
www.british-car-auctions.co.uk/main.asp?page=60
Brightwells HUGE WEEKLY 4x4 SALE takes place every Tuesday at Easter's Court on the A49 by-pass, Leominster, Herefordshire, start time 11.00am, phone: 01568 611325, website:
www.brightwells.com
Comments