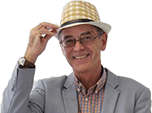 Cheap MINI at Auction Today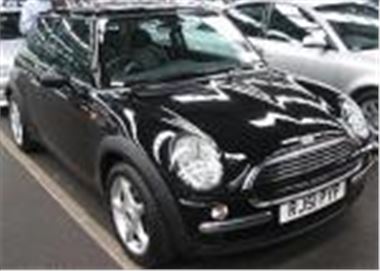 Bids for this black 54k mile 2001/51 reg MINI One kicked off at £4,000. So cheap it wrong-footed the floor with the thought there must be something wrong with it. But there wasn't. It had leather, alloys, rev counter and aircon and even at the £6,600 it was finally knocked down for it still looked cheap compared to the £8,400 paid half an hour earlier for a 34k mile 2001/51 MINI Cooper.
Other cheap cheapies included an immaculate 38k mile 98R Xsara VTS (the one with 167bhp), sold for £1,225 and an 87k mile Y reg Mondeo 1.8LX sold for £2,250.
£7,800 was a low top bid for a 15k mile 2004/53 C-Max 1.6TDCI LX. And £1,400 very low for an 88k mile 99G imported Nissan 300ZX Turbo Targa automatic with cloth interior that would make a fine project car for 'Pimp my Ride'.
An 8k mile 2005/54 Volvo S40 2.0DSE with leather sold for £14,300, while top bid for an 11k mile S40 2.5 T5 SE manual was £14,600.
There is always good value to be had in the Motability section. Buy of the day was a virtually new looking 2,600 mile 04 reg Vanilla White Nissan Micra 1.2S, sold for just £4,400. Other cheap cars were a new shape 11k mile 2004/54 Astra 1.6 Club 5-dr Easydrive sold for £7,640 and a 34k mile 02 reg Corsa 1.2 Club Easydrive sold for £2,950. But small proper automatics made big money. A 4,236 mile but 2002/52 Yaris 1.3GLS 4-speed auto 3 door sold for £5,100 and a 1,298 mile 05 Fiesta 1.6 Ghia 4-speed auto 5 door for £8,800.
One car that didn't sell today was an 81k mile 99S MX5 1.8 Roadster with alloys and a good hood, but by let down by oxidised red paint. They wanted £4k, might take less next time, and a bit of work with T-Cut and a spray gun should see £5k back next Spring.
As always the best way to look for a specific car coming up at a BCA auction or to pre-check a day's sale is to visit
www.auctionview.co.uk
If you are a BCA account holder this service also now gives composite price information (average auction price, CAP and Glass's) and now allows you to buy a selection of cars directly on-line.
For sales at BCA Edinburgh, click here for full details:
www.british-car-auctions.co.uk/main.asp?page=60
Brightwells HUGE WEEKLY 4x4 SALE takes place every Tuesday at Easter's Court on the A49 by-pass, Leominster, Herefordshire, start time 11.00am, phone: 01568 611325, website:
www.brightwells.com
Comments