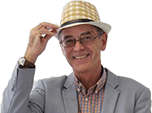 BMWs and Top Cars at BCA Nottingham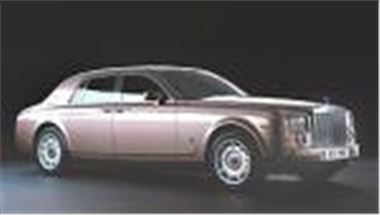 BCA is holding a massive sale of 275 cars from BMW Finance at BCA Nottingham on Monday 17th October. Early 10.30am start. Entries include:-
03 reg Rolls Royce Phantom, Madeira Red, 16k miles
05 reg BMW X3 2.0d, Titanium, 6k miles
05/54 BMW Z4 2.2SE Titanium, 6k miles
04/54 BMW 530dSE auto, Sterling Grey, 9k miles
04 reg BMW M3 Convertible SMG, Sterling Grey, 14k miles
03/53 BMW 730d Sport, Black Sapphire, 24k miles
03/53 BMW X5 4.6iS, Titanium, 44k miles
02/52 BMW X5 3.0d Sport auto, Titanium, 54k miles
Then on Thursday 20th October a Top Car auction at BCA.
Early 10.00am start
. Nottingham. Entries include:-
05 reg Lamborghini Gallardo E Gear, Grigio Avlon, 2k miles
04 reg Lamborghini Gallardo E Gear, Grigio Avlon, 6k miles
04 reg Bentley Continental GT, Diamond Black, 8k miles
04 reg BMW Alpina Roadster S Lux, Titanium, 14k miles
02/52 Bentley Continental R Mulliner coupe, silver, 10k miles
02/52 Bentley Arnage T, Black Garnet, 47k miles
02 reg Aston Martin DB7 V12 Vantage, Jubilee Blue, 16k miles
2000W Ferrari 575M Maranello, Argento Nurburgring, 35k miles
To browse catalogues, please visit
www.bca-europe.com/prestihe
BCA Nottingham, Victoria Business Park, Netherfield, Nottingham NG4 2PE, tel: 0115 987 3311
Next Top Car Auction, plus sections from Black Horse Finance and Porsche Retail at BCA Blackbushe will be on Monday 24th October, with early 10.00am start.
As always the best way to look for a specific car coming up at a BCA auction or to pre-check a day's sale is to visit
www.auctionview.co.uk
If you are a BCA account holder this service also now gives composite price information (average auction price, CAP and Glass's) and now allows you to buy a selection of cars directly on-line.
For sales at BCA Edinburgh, click here for full details:
www.british-car-auctions.co.uk/main.asp?page=60
Brightwells HUGE WEEKLY 4x4 SALE takes place every Tuesday at Easter's Court on the A49 by-pass, Leominster, Herefordshire, start time 11.00am, phone: 01568 611325, website:
www.brightwells.com
Comments