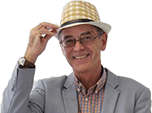 New Toyota Yaris T2 Just £6,495
www.newcar4me.com
offers these discounted new cars.
discounted new cars. All are available for delivery within 14 days direct to your door.
Price Includes:-
Delivery
Free 12 Months Road fund licence
Free Part-Ex pick-up
Full Manufacturer's warranty
UK CARS NOT INDEPENDENT IMPORTS
Toyota Yaris T2 1.0 from £6495
Fiat Punto 1.2 Active's from £5795
Vauxhall Corsa SXIs from £7795
Peugeot 206 coupe cabriolets from £12795
Fiat Stilo's from £8895
Ford Focus's from £9995
Mazda 6 from £12995
Ford Mondeo from £12000
Nissan Primera from £10495
At these prices you can treat yourself to a discounted brand new car instead of buying a used 'nearly new'.
All manufacturer's and models available. Please call on 0870 990 5583
or visit
www.newcar4me.com
Comments