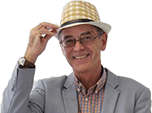 Big Stuff Off The Boil at Auction Today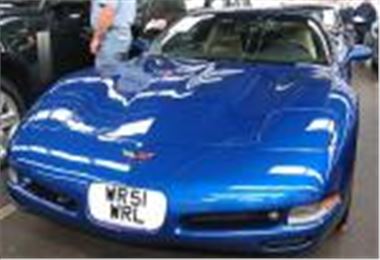 Rising petrol prices are now seriously starting to dent values of gas-guzzlers, especially Mercedes, which are now also under fire over quality and reliability issues.
The 14k mile 2002/51 Corvette 5.7 manual in the photo ran to £21k to no real bids.
Among the Mercedes on offer, a 40k mile 2000X CL55AMG bid to £26,200 provisional, a 32k mile 2000W CL500 sold for £23,400, a 74k mile 2001Y S320 sold for £14,600 and a 46k mile 02 reg SL500 ran out of bids at £40,000. But it wasn't just big Mercs not making the money. A 71k mile 2003/53 CLK 200K convertible sold for £24,400, a 50k mile 2002/52 E270 CDI Elegance sold for £17,800 and a 72k mile C200K Classic auto estate sold for a mere £8,950.
There didn't seem to be any serious bids for a 24k mile 2002/52 Bentley Arnage 6.7T, taken to a provisional £80,000. A small engined 11k mile 04 reg Porsche Cayenne 3.2 sold for £34,250, but a much more desirable 24k mile 2003/53 Cayenne 4.5S stuck at £33,600 provisional. Of the 997s, a 42k mile 2001X but 1999 build 3.4 Carrera S Tiptronic sold for £28,800, a 17k mile 2003/53 3.6 Carrera 2 Tiptronic convertible with hardtop sold for £43,400, a 12k mile 03 reg 3.6 Carrera 4 convertible, also with hard-top, bid to £43,300 provisional, and an 18k mile 02 reg 3.6 Carrera 4 Turbo sold for £51,700.
Big BMWs too seemed to be taking a hit. A 20k mile Y reg X5 3.0i auto sold for £16,900, a 12k mile 04 reg 645CI convertible sold for £42,750, a 73k mile 2000X 728i with satnav and a TV sold for just £9,000, a 58k mile 2002/52 745i didn't sell at £23,750. But hard to work out why a 68k mile Y reg X5 4.4i Sport bid to £17,900, then a 47k mile Y reg X5 4.4i Sport sold for £20,800 while a 15k mile 2002/52 X5 4.4i Sport that followed it ran out of bids at £20,100.
Other bids worth a mention were a 55k mile 2003/52 Jaguar XK8 4.2 sold for £21,700, an 18k mile 04 reg BMW 330Ci Sport, a 40k mile 03 reg Jaguar XJ 4.2SE unsold at £21,400, a 33k mile 2002/52 Maserati 4.2 Cambiocorsa unsold at £22,500 convertible, and a 70k mile 99T Jaguar XJ8 4.0 sold for £6,500
Next door, a 10,800 mile 2004/53 City Rover 1.4 Select sold for £2,800, a 53k mile 2001/51 MG ZT 190 sold for £4,850, a 43k miles unwarranted 93K Citroen BX 1,9TXD rallied from an opening bid of £20 to sell for £240, and what must have been one of the last Montegos ever built, a 67k mile 94L 2.0i Countryman automatic, sold for £190.
Upcoming Sales:-
Wednesday 28th
Fleet & Finance, Leaseplan, Alphabet, Lex Vehicle Leasing, ING Car Leasing, Citroen, Leaseplan, General section, Jardine p/x, Ridgeway Group p/x, Sytner p/x Snows p/x, Whites p/x, Inchcape p/x, Black Horse.
sale includes three brand new roll-caged 'off-road' go karts
Thursday 29th
Light Commercials 10.00am start.
Dagenham Motors, Northgate, Royal Mail, Lloyds TSB. Lex Vehicle Leasing, Arriva, Fleet Direct
Friday 30th
Fleet & Finance section, Hitachi Capital, LTSB Autolease, Interleasing, Motability, Peugeot, Vauxhall Leasing, General section, Private Direct, Inchcape p/x, Lancaster p/x, Dealer Direct.
As always the best way to look for a specific car coming up at a BCA auction or to pre-check a day's sale is to visit
www.auctionview.co.uk
If you are a BCA account holder this service also now gives composite price information (average auction price, CAP and Glass's) and now allows you to buy a selection of cars directly on-line.
For sales at BCA Edinburgh, click here for full details:
www.british-car-auctions.co.uk/main.asp?page=60
Brightwells HUGE WEEKLY 4x4 SALE takes place every Tuesday at Easter's Court on the A49 by-pass, Leominster, Herefordshire, start time 11.00am, phone: 01568 611325, website:
www.brightwells.com
Comments