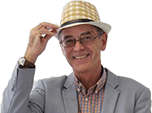 2,000 Mile Crossfire Just £16,200 at Auction Today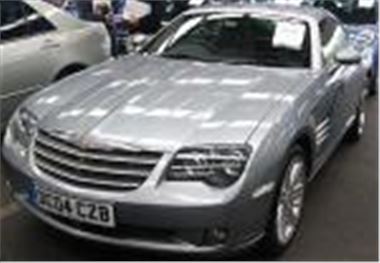 Some cars were still big money today, but this 2,248 mile 04 reg Crossfire manual, just 14 months old, was a fair buy at £16,200.
A 59k mile 2002/51 BMW X5 3.0i auto with leather but not a Sport was sensible at £18,000.
Low provisional bids included £17,100 for a 65k mile 2002/52 Mercedes E270 CDI Elegance and £14,950 for a 79k mile 2000W Mercedes S320 LWB. Not so low were £18,100 for a 6k mile 05 reg outgoing model Volvo C70 2.4T Geartronic, £18,000 for a 14k mile 04 reg SAAB 9-3 2.0t Vector 5-speed convertible and £24,100 for an 18k mile 04 reg BMW 330Ci Sport convertible.
A 13k mile 2004/54 reg Golf V 2.0GT TDI sold for £13,600, an 89k mile 2003/52 Audi A2 1.4TDI with just two service stamps sold for £5,900, a 13k mile 2002/52 Mazda MX5 1.8 on steel wheels sold for £8,300 and in the Motability section a 29k mile 02 reg Focus 1.6 Zetec auto with Climate sold for £4,500 and a 2k mile 2004/54 C-Max 1.6TDCI Zetec CVT sold for £9,800, but a 13k mile 2004/54 Daewoo Kalos 1.4SX auto (the softest riding small hatchback) stuck at £4,350provisional.
Probably best drive-away of the day was a 76k mile 2001/51 Astra 1.7 LS DTI estate, sold for £2,650.
Upcoming Sales:-
Monday 26th
Top Car Auction 11.00am
Black Horse Motor Finance, Porsche Retail p/x, Fleet & Finance, Leaseplan, Lex Vehicle Leasing, Franchised Dealer p/x, Inchcape no reserve p/x, Reg Vardy p/x, Hartwell p/x, Pendragon p/x, West London Nissan p/x
Wednesday 28th
Fleet & Finance, Leaseplan, Alphabet, Lex Vehicle Leasing, ING Car Leasing, Citroen, Leaseplan, General section, Jardine p/x, Ridgeway Group p/x, Sytner p/x Snows p/x, Whites p/x, Inchcape p/x, Black Horse.
Thursday 29th
Light Commercials 10.00am start.
Dagenham Motors, Northgate, Royal Mail, Lloyds TSB. Lex Vehicle Leasing, Arriva, Fleet Direct
Friday 30th
Fleet & Finance section, Hitachi Capital, LTSB Autolease, Interleasing, Motability, Peugeot, Vauxhall Leasing, General section, Private Direct, Inchcape p/x, Lancaster p/x, Dealer Direct.
As always the best way to look for a specific car coming up at a BCA auction or to pre-check a day's sale is to visit
www.auctionview.co.uk
If you are a BCA account holder this service also now gives composite price information (average auction price, CAP and Glass's) and now allows you to buy a selection of cars directly on-line.
For sales at BCA Edinburgh, click here for full details:
www.british-car-auctions.co.uk/main.asp?page=60
Brightwells HUGE WEEKLY 4x4 SALE takes place every Tuesday at Easter's Court on the A49 by-pass, Leominster, Herefordshire, start time 11.00am, phone: 01568 611325, website:
www.brightwells.com
Comments