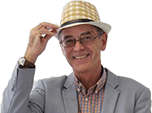 Rover 75 CDTIs Sensible Money at Auction Today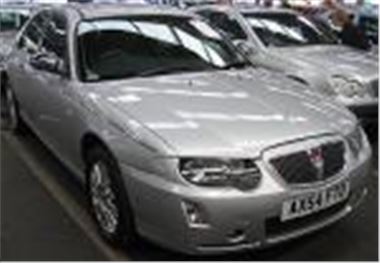 The car in the photo. A 16k mile 2004/54 CDTI 131 Connoisseur, sold for £10,650. A 10k mile 2004/54 CDTI 131 Contemporary Tourer bid to a provisional £11,000. While, next door, a 31k mile ex-Motabiity 02 reg 75 2.0 V6 auto Club Tourer sold for £5,500.
Smaller MG Rovers were very sensible indeed. A 61 mile (yes, just 61) 2005/54 reg 25 1.6Si Steptronic 5-dr sold foe £6,500, while a 5k mile 2005/54 2 1.4 84PS SEi 5-dr in attractive Wedgwood Blue bid to £4,950.
A 19 mile 05 reg KIA Picanto 1.1LX (first I've seen at auction) sold for £4,750, while a pair of metallic blue 05 reg KIA Rio 1.3LEs, both also with just 19 miles, sold for £4,850 and £5,250.
Current-shape aluminium Jaguar XJs were not bidding very strongly. An 11k mile unwarranted snatched-back 2003/53 XJ6 3.0SE auto with leather bid to £23,000 and a 40k mile 03 reg XJ8 4.2SE bid to £23,900.
A 61k mile 02 reg Toyota RAV-4 D-4D 5-dr GX had "buy" written all over it and sold for £9,400, while a 15k mile 02 reg Yaris 1.0GS 5-dr was expensive at £4,300.
A 17k mile 04 reg Mazda 3 2.0 Sport with bodykit wasn't cheap either at £10,850. Nor was a 35k mile 02 MX5 1.8 Sport with dings and scratches all over it, which sold for £8,600. While an 80k mile 02 BMW 320CI 2.2 with leather shot past its reserve of £9,750 to sell for £10,400 and a 28k mile 02 reg MINI Cooper S was also dear at £11.650.
Probably best buy of the day was a 7k mile 2004/54 reg Citroen Berlingo Multispace 1.9D, which sold for £5,850.
Coming up:-
Monday 29th (Bank Holiday)
Fleet & Finance, Lex Vehicle Leasing, Porsche Retail p/xs, Franchised Dealer p/xs, Inchcape no reserve p/xs, West London Nissan p/xs, Reg Vardy p/xs, Hartwell p/xs, Pendragon p/xs.
Wednesday 31st
Fleet & Finance, Lex Vehicle Leasing, Leaseplan, Dealer Direct, Franchised Dealer p/xs, Lancaster p/xs, Sytner p/xs, Ridgeway p/xs, Snows p/xs, Whites p/xs, Black Horse.
As always the best way to look for a specific car coming up at a BCA auction or to pre-check a day's sale is to visit
www.auctionview.co.uk
If you are a BCA account holder this service also now gives composite price information (average auction price, CAP and Glass's) and now allows you to buy a selection of cars directly on-line.
For sales at BCA Edinburgh, click here for full details:
www.british-car-auctions.co.uk/main.asp?page=60
Brightwells HUGE WEEKLY 4x4 SALE takes place every Tuesday at Easter's Court on the A49 by-pass, Leominster, Herefordshire, start time 11.00am, phone: 01568 611325, website:
www.brightwells.com
Comments