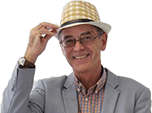 Rovers Not Selling at Auction Today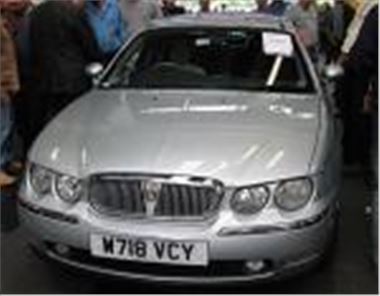 This one did. It was 97,000 mile 2000W 75 1.8 Club SE and made £2,300. Another 75, a 98S left hand drive but 22k mile and immaculate 75 1.8 Club with satnav confounded the vultures by selling for £3,375.
But a clutch of 54 reg facelift Rovers and MGs didn't get anywhere near reserve:
2,225 mile MG ZR 1,8 120+ 5-dr with a/c, £6,900 provisional
8,106 mile Rover 45 2.0TD 113 Connoisseur, £6,350 provisional
6,849 mile Rover Streetwise 2.0TD 101 5-dr, a/c, £4,800 provisional
1,999 mile Rover 25 1.6Si 5-dr, sunroof, alloys, £5,275 provisional
2,726 mile MG ZR 1.4 105PS 3-dr, a/c, alloys, £5,900 provisional
In contrast, almost everything readily saleable was expensive.
62k mile 97R VW Golf 2.0 Avantgarde cabrio auto, £4,375 sold
71k mile 2000W SEAT Toledo TDI 110 S, £3,500 sold
49k mile 2002/52 Skoda Octavia TDI 110 estate, £6,500 sold
79k mile 98S Ford Mondeo 1.8LX, £1,150 sold
46k mile 02 reg Ford Focus 1.6 Zetec auto, £5,000 sold
79k mile 02 reg Subaru Forester 2.0 Sport, £5,350 sold
63k mile 98S BMW Z3 1.9 roadster, £6,900 sold
58k mile 99T Lexus IS200 SE, £6,200 sold
11k mile 2002/52 MINI Cooper S, leather, £12,500 sold
26k mile 2003/53 MINI Cooper, a/c, leather, £10,025 sold
Relatively cheap were:
53k mile 2001/51 Audi TT 180 Roadster, £13,750 sold
45k mile 2000X BMW 525iSE manual £6,625 sold
And at the rough end of the part exchanges:
99k mile 96N Vauxhall Tigra 1.6 'Summertime', £1,475 sold
112k mile 90H Volvo 740 2.0GL auto, £210 sold
58k mile 92K Hyundai Lantra 1.6GLSi 4-dr, £110 sold
127k mile 91J Toyota Corolla 1.3GL 3-dr, oxidised paint, £50 sold
A special event on Wednesday 7th July is the first sale by Mazda of 20 Mazda 6s, and these sales will repeat every first Wednesday of the month at 11.00am.
Next Top Car sales at BCA Blackbushe on Mondays 11th and 25th July.
As always the best way to look for a specific car coming up at auction or to pre-check a day's sale is to visit
www.auctionview.co.uk
If you are a BCA account holder this service also now gives composite price information (average auction price, CAP and Glass's) and now allows you to buy a selection of cars directly on-line.
For sales at BCA Edinburgh, click here for full details:
www.british-car-auctions.co.uk/main.asp?page=60
Brightwells HUGE WEEKLY 4x4 SALE takes place every Tuesday at Easter's Court on the A49 by-pass, Leominster, Herefordshire, start time 11.00am, phone: 01568 611325, website:
www.brightwells.com
Comments