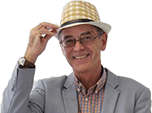 Rare Z3M Made £12,550 at Auction Today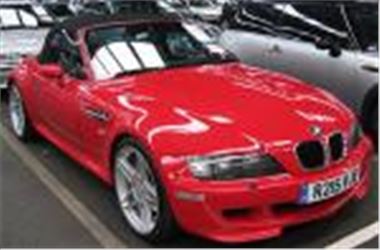 Good sale today with plenty of variety.
The 36k mile 98S BMW Z3 3.2M with 19" alloys sold for £12,550. A Cat D written off and repaired 4k mile unwarranted Maserati Quattroporte 3.2 sold for just £6,000.
Here's a list of other bids worth noting:-
BMW 320dSE auto, 2002/51, 108k miles £7,850 sold
BMW E38 525d man, 02 reg, 98k miles £8,150 provisional
BMW E38 530dSE auto, 2001Y, 117k miles £8,250 sold
BMW E60 530dSE auto, 2003/53, 26k miles £25,600 sold
Lexus GS300 SE, 98R, 91k miles £6,700 sold
Mercedes C220CDI Elegance man, 02 reg, 117k miles £8,800 sold
Mercedes E280 auto, 94M, 105k miles £950 provisional
MGTF 1.6 115PS, 2005/54, 5k miles £9,100 sold
Nissan X-Trail 2.2DI SE+, 2001/51, 40k miles £9,950 provisional
Rover 820i auto 5-dr, 99T, 60k miles £675 sold
Vauxhall Corsa 1.3CDTI Design, 2004/53, 7k miles £5,300 sold
Vauxhall Calibra 2.5V6, 97P, 55k miles £1,475 sold
Vauxhall Signum 2.0DTI Elegance, 04 reg, 25k miles £8,550 sold
VW Passat 2.8V6 4-Motion Estate, 2004/54, 4k miles £14,150 sold
£2,800 bought a 65k mile 98S Vauxhall Sintra 3.0 CDX auto. £3,550 provisional was a low top bid for a 73k mile 99S Golf 1.8 GTi 20v. A clean 58k mile Y reg Alfa 166 2.5 V6 manual sold for £4,300. A 7k mile 2004/54 Picasso 2.0HDI LX (with CD but without A/C) didn't sell to a derisory top bid of £6,400. A 91k mile 98S Nissan QX 2.0V6 SEL auto with leather was value at £1,600. But to my mind 'buy of the day' was a genuine looking 80k mile 96N Jaguar Sovereign 4.0, sold for £3,025.
Next Top Car sales at BCA Blackbushe on Mondays 11th and 25th July.
As always the best way to look for a specific car coming up at auction or to pre-check a day's sale is to visit
www.auctionview.co.uk
If you are a BCA account holder this service also now gives composite price information (average auction price, CAP and Glass's) and now allows you to buy a selection of cars directly on-line.
For sales at BCA Edinburgh, click here for full details:
www.british-car-auctions.co.uk/main.asp?page=60
Brightwells HUGE WEEKLY 4x4 SALE takes place every Tuesday at Easter's Court on the A49 by-pass, Leominster, Herefordshire, start time 11.00am, phone: 01568 611325, website:
www.brightwells.com
Comments