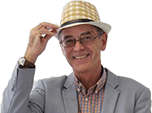 eBay Auction Report – 12th June 2005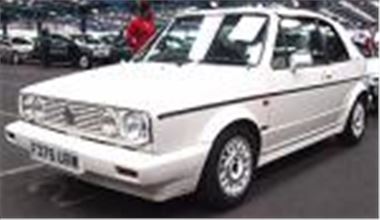 Paul Cassell's regular report of auction sales on eBay:

Over £2,000

Some days there are lots of high priced cars that sell on eBay, and other days it is the cheap and cheerful lot. This can vary from hour to hour. As it happens that in the half hour that was analysed today, there were a lot of hum-drum car selling for very obtainable prices.

In the mid nineties, Ford's car range was bland. The only cars that were near or at the top of their classes were the Mondeo and the Fiesta. But Ford was on the brink of overhauling its range. One of the influential cars in this revolution was the Puma. Using the able Fiesta as a base, dressing it in a smart suit and getting a certain Mr McQueen to "drive" it around San Francisco immediately made it a cult car. A 2000W silver 1.7 with 45,000 miles passed through the virtual halls today. Its owner was emigrating to Spain and this very good condition car with a new ticket and some tax made £4,350.

A couple of Peugeot 206s passed though today. A red 1.4 LX auto on a 2002/02 plate with 30,000 miles and in good condition made £3,650. This made the black 1999V 1.1LX with 70k miles in not as good condition that sold for £2,800 seem very expensive.

Considering the Smart car has such a youthful image and is generally bought by younger people, you might expect a lot of Smart cars to be sold through eBay. However, this was the first one to have been sold during one of the periods analysed. This Smart Passion with a few choice options, 17k, a new ticket, the steering wheel in front of the passenger and registered on a 2000V made £2,900.

As the summer approaches more convertibles were being sold. The only one to be sold in this period was a 1991J Golf GTi (1.8) Rivage in Black. It was in good condition with a new hood and made £2,700. Not bad for a 14 year old car. For those who wanted the VW pace but without the lack of roof, a modified Corrado VR6 from 1993 (K plate) with 166,000 miles was sold for £2,550 by an owner who needed the money to go travelling.

The bargain of the day was this though. Against a book price of almost £5,000, a good condition ex-company 2000W Alfa Romeo 166 2.0TS in navy with 94k miles made £2,550! And there was no obvious reason for this.

A modified black 1997R Vauxhall Astra 2.0 GSI which had won best Sound system awards at a few shows made £2,300 with its 87,000 miles despite only 4m on its ticket. A 1996P red Ford Probe 2.0 Coupe with 49,000 miles and a new ticket in good condition and a nice leather interior made £2,200.

£1000 - £2000

In the 1990s, instead of taking the Astra Coupes racing in the BTCC, Vauxhall had John Cleland at the wheel of the Cavalier, and then the Vectra. Capitalising on the Vectra's profile in the BTCC, Vauxhall released a limited edition SuperTouring version of the Vectra SRI. It only came in white and had a full body kit. Today a 1997R 2.0 16v version of this with 89K and in very good condition and HPI clear was sold for £1,850.

A 2000W Ford Ka in black with 11m Mot, 6m tax and 52k miles and some alloys made £1,700. And a 1997P Ford Mondeo 2.0 Ghia X auto in grey with 11m Mot, 4m tax and 117k miles made £1,020.

The VR6 engine in the Corrado mentioned above made another appearance, this time in the more mainstream Golf body. A 1994L Golf VR6 3dr with 94,000 miles, a clear HPI certificate, and Porsche Boxster 17" alloys (which did look very good) and some other slight modifications made the typically random eBay sum of £1,551.02. A blue Mercedes-Benz 230E auto with 140,000 miles since it was registered in 1987 on a 'D' plate made £1,060. It was in good condition.

Under £1,000

The Rover 800 Coupe was always a slight odd ball. No-one wanted to buy it when it was new, but it seems to have quite a cult following now. With about 50 watchers (people who were keeping tabs on the bidding), a 1997P maroon 2.0 Turbo with 106k miles and a dodgy clutch made £797.77.

A Honda Accord 2.2 Aerodeck with some cross-spoke alloys of an acquired taste made £450. It was a 1993K with 137k miles, 11m ticket and a private plate. An silver Toyota Camry 2.0 Auto saloon with 124k miles that was imported from outside Europe sold for £205. It was unclear whether there would be any tax owed on the car once it was registered with someone other than the importer, which led to low bidding, despite the good condition it was in.

A couple of French cousins also made very small amounts. A 1992J 5dr Citroen ZX 1.4 Advantage made £190, whereas a 1991J Peugeot 309 1.1 Trio with an MOT about to run out made £121.

Finally, a sorry looking 1993K, 88k mile, Rover Metro 1.1 Quest 3dr with no tax or Mot, a duff battery, but the potential to run made £50.

One to watch:

The 52 plate MG ZT-T+ estate with 31,000 miles made it up to £6,100. However the reserve was set at £9,500 so there was no sale. This week look out for a grey Nissan 350Z GT convertible. As an UK car on a 2005/05 plate with only 1,500 miles it has the potential to make close to list price. At the moment it is at £20k. The item number 4554437226 if anyone is interested

Contributed by Paul Cassell.
Comments