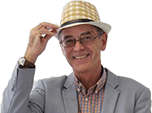 Couple Save £5,000 on 05 SAAB at Top Car Today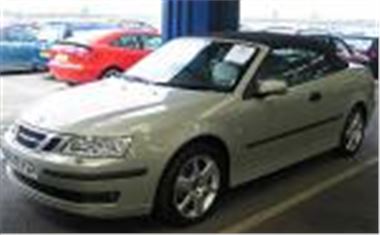 A private couple bought this 2,000 mile March 2005/05 reg SAAB 9-3 2.0T Vector 5-speed auto buttonshift convertible for £23,100 + £560 commission today, saving themselves a useful £5,000 on list. Someone else drove home in 23k mile 2002/52 Mercedes SL500 with all the kit including satnav for £47,500.
More relatively cheap cars included a 10k mile 2004/54 BMW E60 525iSE manual, sold for £21,750, a 75k mile 02 reg Mercedes S320CDI with satnav for £22,600, a 57k mile 02 reg BMW 318i 2.0 litre for £9,900, a 46k mile 02 reg 318i 2.0Ti Compact for £9,300, and a 56k mile Y reg Jaguar 4.0 Sovereign for £10,600.
So while the entry looked a bit thin, there were still plenty of bargains to be had.
Meanwhile, among the Hall 3 part-exchanges, a 24k mile Y reg FIAT Doblo 1,9D SX combi bid to £2,750, a 38k mile 2000X Citroen Berlingo Multispace 1.4i with full length sunroof sold for £2,400, a 67k mile 95N FIAT Uno Start sold for £300, a 100k mile 95N Mondeo 1.8LX auto sold for £170, a 148k mile 92K Astra 1.7D Merit sold for £140 and a 128k mile 90G Ford Orion 1.3 Equipe with £100 worth of alloys and tyres sold for £20.
Next Top Car sales at BCA Blackbushe on Mondays 11th and 25th July.
As always the best way to look for a specific car coming up at auction or to pre-check a day's sale is to visit
www.auctionview.co.uk
If you are a BCA account holder this service also now gives composite price information (average auction price, CAP and Glass's) and now allows you to buy a selection of cars directly on-line.
For sales at BCA Edinburgh, click here for full details:
www.british-car-auctions.co.uk/main.asp?page=60
Brightwells HUGE WEEKLY 4x4 SALE takes place every Tuesday at Easter's Court on the A49 by-pass, Leominster, Herefordshire, start time 11.00am, phone: 01568 611325, website:
www.brightwells.com
Comments