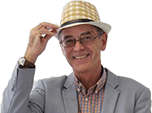 Cooper S Just £9,700 at Auction Today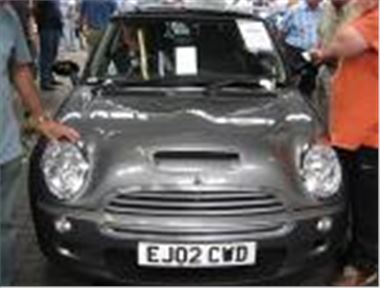 This 36k mile unwarranted 02 reg Cooper S with leather sold for £9,700 in the Black Horse section today. And it wasn't a one-off. A 14k warranted ex-lease 02 reg example with the big twin sunroof sold for £10,300. Both 3 years old, of course, but it seems that insurance premiums are finally taking the edge off Cooper S prices.
An independently imported 22k mile 2002/52 Evo VIII FQ300 sold for a lowish £15k, again probably a victim of insurance. A 75k mile 03 reg E38 525d manual was a reasonable £10,500. And a 72k mile 02 reg Mondeo 2.0 TDCI 130 Zetec estate was fair enough at £5,850.
Not much else cheap today as dealers are reporting a public buying spree and stocks urgently need to be replenished. A 38k mile 2003/53 E60 BMW 520iSE manual with leather sold for £16,350 against the £17,000 or so it would retail for. A 108k mile 200V Audi S6 4.2 Avant quattro made a strong £10,800. A 36k mile 03 reg Honda CRV 2.0 Executive auto sold for £11,800. The sun was out, so a 27k mile 2000W MX5 1.8 with a hardtop and bodykit sold for £8,000. A 34k unwarranted 02 reg Civic Type R with a/c but just one service stamp sold for a massive £9,400. A very nice looking 36k mile 03 reg Mercedes C270 CDI Avantgarde automatic estate made £17,800. A new shape 11k mile 2004/54 Astra 1.7 CDTI 80 Club sold for £9,000. A 38k mile 02 reg Yaris 1.3CDX made £4,950.
And a 77k mile 2002/51 reg Galaxy TD90 LX, just right for the holidays, sold for £7,100.
Basically, if you're out in the market right now looking for a car, you aren't the only one.
Next Top Car sales at BCA Blackbushe on Mondays 11th and 25th July.
As always the best way to look for a specific car coming up at auction or to pre-check a day's sale is to visit
www.auctionview.co.uk
If you are a BCA account holder this service also now gives composite price information (average auction price, CAP and Glass's) and now allows you to buy a selection of cars directly on-line.
For sales at BCA Edinburgh, click here for full details:
www.british-car-auctions.co.uk/main.asp?page=60
Brightwells HUGE WEEKLY 4x4 SALE takes place every Tuesday at Easter's Court on the A49 by-pass, Leominster, Herefordshire, start time 11.00am, phone: 01568 611325, website:
www.brightwells.com
Comments