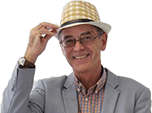 Big Post Office Van Auction Today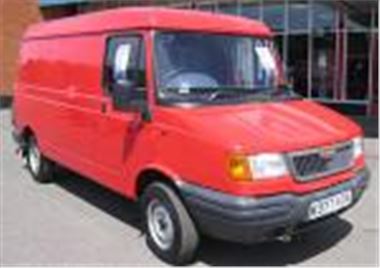 Today (Saturday 25th June) sees the Blackbushe 'Van 200' starting at 10.30am with 100 entries from Royal Mail, 35 from BT, 30 from LEX and 25 Blackbushe Select dealer stock.
Yesterday's sale had quite a few interesting entries in the Bank of Scotland section, mostly repossessions carrying some degree of risk but consequently attracting low bids.
The 23k mile 02 reg Maserati Spyder 4.2 GT Cambiocorsa wasn't one of them as top bid was £29,100, which is close to book for a straight car with no skeletons in its cupboard. But a top bid of £34,200 was the lowest I've ever seen for a latest spec 21k mile 04 model BMW X5 3.0d Sport with all the toys including leather, satnav and side steps. £20,200 wasn't a lot either, for a 54k mile 03 reg Mercedes CLK 270CDI (the coupe with the diesel engine). Nor was £22,300 for a 22k mile 03 reg VW Touareg 3.2V6 Tiptronic with leather and plenty more kit.
It wasn't all over for an 8k mile 2004/54 Rover 45 2.0TD 113PS Connoisseur, sold for £7,450. But bids were low for the other Rovers. A 50k mile 02 reg 75 2.0CDT Connoisseur sold for £5,000, about the same as an 02 Focus 1.6LX. A 4k mile 20004/54 Rover 25 1.4 84PS 5-door in a nice blue sold for £4,500. A 14k mile 04 reg MGZR 105PS 3-door in yellow sold for £4,700. A 43k mile 03 reg MGZS 120PS 5-door Steptronic sold for £3,750. And a super-clean 72k mile 2001/51 MG ZR 2.0TD+ 3-door sold for a respectable £3,050.
Among the oddballs, a 7k mile 2004/54 Toyota Yaris 1.5 T-Sport sold for £7,200, a 17k mile 02 reg Yaris Verso automatic sold for £5,175, a 9k mile 2004/54 Hyundai Getz 1.3GSI 5-door sold for £4,700 and a rare 14k mile 03 reg Ford new Maverick 2.0XLT manual with leather sold for £8,350.
Remember, the next Top Car sale at BCA Blackbushe is Monday 27th June, followed by more Top Car sales on 11th and 25th July.
As always the best way to look for a specific car coming up at auction or to pre-check a day's sale is to visit
www.auctionview.co.uk
If you are a BCA account holder this service also now gives composite price information (average auction price, CAP and Glass's) and now allows you to buy a selection of cars directly on-line.
For sales at BCA Edinburgh, click here for full details:
www.british-car-auctions.co.uk/main.asp?page=60
Brightwells HUGE WEEKLY 4x4 SALE takes place every Tuesday at Easter's Court on the A49 by-pass, Leominster, Herefordshire, start time 11.00am, phone: 01568 611325, website:
www.brightwells.com
Comments