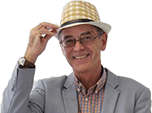 Some Very Cheap Cars at Auction Today.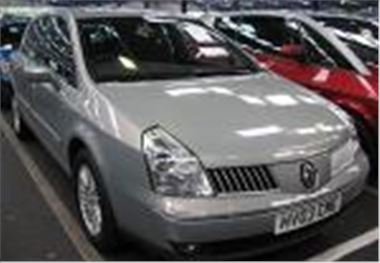 There's not much going on out there at the moment, which is very unusual for this time of year. But fleets and dealer chains holding stocks of cars are now sometimes letting them go for surprisingly little money.
Starting big, the 28k mile 03 reg Renault Vel Satis in the photo was a 3.0 V6 DCI automatic with Privilege trim, but cloth rather than leather armchairs and sold for £8,500. The Avantime in today's sale was a 25k mile 02 reg 3.0 V6 petrol Privilege but with a manual box and bids for it stopped at £7,450.
An exquisite little 9k mile 04 reg Ford Street Ka Luxury Winter Edition (with the very rare removable hard-top) sold for £8,600. A 45k mile 03 reg Honda Accord 2.4 Executive auto with comfortable 16" alloys sold for £9,000. A 59k mile 02 reg BMW 530iSE (but manual) sold for £9,350. A 91k mile 2001X SEAT Leon 1.6S sold for £3,150. A 57k mile 02 reg Golf IV V5 170 5-dpeed Tiptronic sold for £6,800. A 27k mile Y reg bright red MR2 sold for £8,000. An 82k mile 96P Mercedes C200 Classic auto sold for £2,500. All looked cheap to me.
Not quite so cheap, a 154k mile 97P Porsche Boxster with a Joseph paint job (coat of many colours) started sensibly at £8,000 then sold for a mad £11,100. And a 277k mile (yes 277k) 98S Astra 2.0 CD DI 16v Estate started at £800 but sold for £1,350.
Having been written down as by much as £1,525 in the May book, Rover 75s were very cheap. A 47k mile 99V 75 2.0V6 Connoisseur manual sold for £3,200, a 60k mile 2001/51 75 1.8 Connoisseur sold for £3,800 and a 50k mile 03 reg 75 2.0V6 Connoisseur SE auto stuck at £4,600.
Next Top Car sale is at Blackbushe on Monday 9th May. For Top Car sales at Blackbushe, Measham, Brighouse, and Nottingham, phone 0845 702 3366 or link to
www.bca-europe.com/prestige
Remember, Top Car sales now include sections direct from Black Horse Finance, Bank of Scotland, Porsche retail and BMW Group.
The delayed Ford ex-rental sale is now scheduled for Tuesday 24th May.
As always the best way to look for a specific car coming up at auction or to pre-check a day's sale is to visit
www.auctionview.co.uk
This service also now gives composite price information (average auction price, CAP and Glass's) and now allows you to buy a selection of cars directly on-line.
For sales at BCA Edinburgh, click here for full details:
www.british-car-auctions.co.uk/main.asp?page=60
Brightwells HUGE WEEKLY 4x4 SALE takes place every Tuesday at Easter's Court on the A49 by-pass, Leominster, Herefordshire, start time 11.00am, phone: 01568 611325, website:
www.brightwells.com
Comments