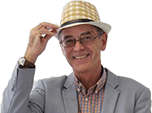 Snap a Fiesta ST150 For 6 Months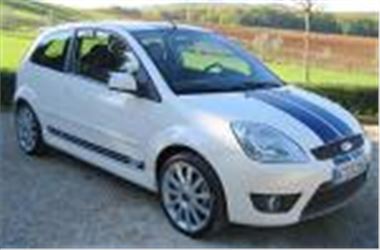 Ford Motor Company Limited, established in Britain in 1904, is this
year celebrating the 40th birthday of the country's most popular van, the Transit. To mark more than 100 years as a leading motoring brand and 40 years of success for the Transit, photographers everywhere are invited to capture their own face of Ford.
The Ford Transit has been Britain's top-selling van since its launch
in 1965. The Focus has been Britain's most popular car since it was
launched in 1999. The Fiesta is number one among private buyers. As car and commercial vehicle market leader, Ford and Britain go together
like fish and chips.
Photographers of any standard are challenged to enter a photograph
of any Ford vehicle in a setting which reflects the company's unique
relationship with Britain. The prize is a six-month loan of a 2.0
litre Fiesta ST. The ST's 150PS Duratec engine, lowered suspension
and sports-tuned steering - all riding on monster 17in, 11-spoke
alloy wheels - add up to driving at its most exciting. This £13,595
performance package on six months loan is top prize in Ford of
Britain's photo competition.
Professional and amateur photographers alike are welcome to enter.
Some entries may be historic, featuring heritage vehicles in
attention-grabbing places. Ford's brief is wide open to your
interpretation and so get looking for never-seen-before Ford images.
Photographers must be over the age of 25 for insurance purposes.
Closing date is Wednesday 31 August 2005. Entries should be sent
to: Ford Motor Company Limited, Ford Photographic Competition, Room
1/468, Eagle Way, Brentwood Essex CM13 3BW or to
atransit@ford.com
.
COMPETITION TERMS & CONDITIONS:
Full photography competition terms and conditions follow and
also appear on the 'Company' pages of
www.ford.co.uk
1. Entries must be received by Ford Motor Company Limited (the
"Promotor") at Ford Photographic Competition, Ford Motor Company
Limited, Room 1/468, Eagle Way, Brentwood, Essex CM13 3BW or
atransit@ford.com by 31 August 2005.
2. Competition open to UK residents aged 25 and over, who hold
a full current clean driving licence.
3. Each entrant may enter one or more entries.
4. Entries must be a photographic image encapsulating the theme of Ford in Britain. A recognisable Ford vehicle must be in the photograph. There is no limit on the age or type of vehicle. The
permission of the vehicle owner should be sought before the vehicle
is photographed.
5. The photograph must be taken in Britain.
6. The photograph must be entirely the entrant's own original
work. Many historical pictures exist of Ford in Britain and these
pictures may be submitted although their origin must be known and
given for copyright purposes.
7. The photograph must not have been published before.
8. Entries may be submitted as prints that are minimum 4"x 6" in size or in electronic format as a JPRG file which must not exceed 5MB in size.
9. Entrants should supply a caption and a brief explanation for the image.
10. Entries containing expletives or offensive material or images
will not be eligible for entry at the entire discretion of the
Promoter.
11. Entrants must also send a covering letter of no more than 150
words, detailing name, address, email and telephone contact details,
and date of birth.
12. The prizes are personal and non-transferable unless otherwise
agreed in writing by the Promoter. No cash alternative to the prize
is available.
13. No responsibility will be taken for entries that are incomplete, lost, delayed or mislaid. Entries will not be returned.
14. The entrant grants the Promoter a non-exclusive licence to use
the images submitted as entries for any purpose or in any format.
This does not in any way affect the entrant's copyright in his/her
own image.
15. The competition entries will be judged by Tim Holmes, Executive Director, Communications & Public Affairs, in his sole discretion. The winner and runners shall be selected based on the judge's opinion as to the creativity and originality of their entries which best capture the theme of Ford in Britain. The judge's decision is final. Neither the judge nor the Promoter will enter into correspondence in relation to the competition.
16. The winner of the first prize will be loaned a Ford Fiesta ST
for personal use for three months and a pair of day admission
tickets for one day of the Goodwood Revival which is held over the
weekend of 16, 17 and 18 September 2005. The car loan is subject to
the Promoter's standard loan terms and conditions and includes road
fund licence and insurance but not fuel. Two runners up will each
receive a pair of day admission tickets for one day of the Goodwood
Revival which is held over the weekend of 16, 17 and 18 September
2005. All prize winners will be responsible for their own travel
arrangements and expenses to the Goodwood Revival.
17. Winners will be notified by 7 September 2005.
18. For winners' names please send a stamped self-addressed
envelope to Ford Photographic Competition, Ford Motor Company
Limited, Room 1/468, Eagle Way, Brentwood, Essex CM13 3BW after 7
September 2005 and before 7 October 2005.
19. The Promoter reserves the right to request the winners to
participate in publicity events relating to this competition for
Ford or any other Ford company in Europe.
20. Entry is free.
21. Entrants will be deemed to have read, understood and accepted
these Terms and Conditions upon entering the Competition.
22. The Promoter reserves the right to check the validity of any
entry.
23. This promotion is governed by English law.
24. The Promoter will use any information collected about you to
inform you about new products and services and to improve how we
serve you. Your data will be treated in accordance with UK legal
provisions. Your information will only be disclosed to the
Promoter, its affiliated or associated companies, agencies, dealers
or companies providing services for your benefit. From time to time
it may be necessary to transfer your information outside the EEA.
In these circumstances we will take every step to ensure your
privacy is respected. If you wish to view, update, or rectify the
data you have voluntarily given to us, please contact: Ford Motor
Company Limited, PO Box 1364, Croydon CR9 4WF. If you do not wish
to be kept informed of new products, services, or promotions, please
tell us when you send in your entry.
25. Promoter: Ford Motor Company Ltd, Eagle Way, Brentwood, Essex
CM13 3BW. (Do not send entries to this address.)
Comments