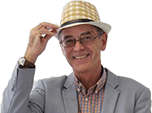 Private Multi-Car Insurance Policies

How often have you wished that you could insure several cars on a single policy and wondered why it was such a problem? I get a regular flow of e-mails on this subject and so I was more than interested when I got a call from Paul Kirby of Primo plc telling me about their Personal Insurance Package, (PiP), initiative.
Primo makes a speciality of packaging a client's car or cars, home and contents, and even yacht, caravan and holiday home, all under a single policy with a single insurance company. Paul told me, "once a client is insured on one of our PiPs, they never want to go back to the old days of different insurance companies, different policy numbers and different renewal dates. Our clients love the simplicity and feel much more in control".
Primo has PiPs with three different insurance companies. All allow at least 6 private cars but no limit at all is applied by two of them. You can start with whatever you need to insure now and add others as and when they become due for renewal. The Primo PiP renewal date will stay the same and you pay a proportion of the premium depending on how much of the year is left to run.
I said to Paul that most people had multiple insurance policies because that was the only way that they could get the best total price and he replied, "the problem that most insurance companies have is linking policies together so that you automatically get their best price. Our three companies all have purpose-built computer systems that allows them to look at the full picture. You would expect to get a better price from a cash and carry than a supermarket because you are buying in bulk. Place all your personal insurance business with a company that is able to recognise how much you are spending with them and most people will see a benefit."
This is a great idea and I am sure it will be very successful, but why has it taken so long to happen? Perhaps one day all insurance will be sold this way. You can call Paul or one of his colleagues free on 05001 05001. Or link to
www.primoplc.com
Comments