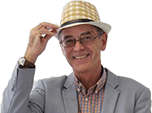 <br /> MGF Just £2,450 at Auction Today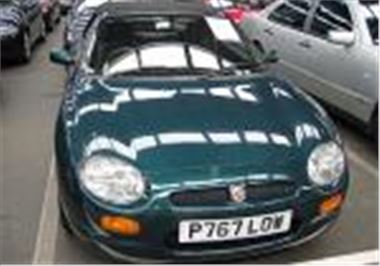 It wasn't a disaster area either. No rips in the hood. No Fred Dibnah impressions from the exhaust system. A minor dent in one of the wings. Otherwise as straight a 96P snatchback as they come with 60,000 miles unwarranted.
MG/Rovers are now on the floor. A 32k mile 03 reg MG ZT 190+ Tourer sold for £7,100. A 53k mile 2000X Rover 75 1.8 Club SE sold for £3,100. And a 34k mile Y reg Nightfire red Rover 45 1.8 Club with a/c, alloys and sunroof sold for just £2,700.
Some of the big stuff was down too. An 88k mile Y reg BMW X5 4.4i Sport failed to bid past £16,500. A 58k mile 02 reg Audi TT 225 sold for £12,500. A 26k mile 03 reg but bright yellow Mercedes SLK 320 Tipfunction bid to £16,800. A 15k mile 03 reg EVO VIII FQ 300 bid to £17,100. And all a 94k mile 97P BMW 740iL managed to raise was £3,750.
But, as always, it wasn't all that way. Bidding on a 29k mile 2003/53 reg Audi A4 Avant 2.5 V6 TDI 180 quattro was very strong and the car sold for £18,050. A 41k mile Y reg Porsche Boxster 3.2S on 19" alloys raised a top bid of £18,900. And a 6k mile 2004/54 reg KIA Sorento 2.5 CRDI XS auto with a towbar bid to £16,750.
Some Backroomers were talking about buying old Volvo estates as runabouts, but today's weren't rock bottom cheap. A 178k mile 92J 940 Turbo estate sold for £675 and a 158k mile 93L 940 Wentworth for £725.
There were three Modus in the Renault Financial Services section. An 8k mile 2004/54 1.4 Dynamique with a/c bid to £7,500, a 6k mile 2004/54 1.5DCI 80 Dynamique with a/c but on steels bid to £7,400. And a 12k mile 2004/54 1.4 Dynamique with a/c and alloys sold for £7,600.
Picassos are possible for around £4,000 if you're not averse to a few miles. A 120k mile 2002/52 2.0HDI SX sold for £3,850 while a similar car with 104k for £4,200.
And I'm happy to say you can now pick up a Toyota Yaris for under £2,500. A slightly bashed about 65k mile 99T 1.0 VVTI GS 5-dr with PAS sold for £2,400.
Next Top Car sale is at Blackbushe on Monday 23rd May. For Top Car sales at Blackbushe, Measham, Brighouse, and Nottingham, phone 0845 702 3366 or link to
www.bca-europe.com/prestige
Remember, Top Car sales now include sections direct from Black Horse Finance, Bank of Scotland, Porsche retail and BMW Group.
The delayed Ford ex-rental sale is now scheduled for Tuesday 24th May. And there will be a BCA Classic and Historic sale at the Brooklands Museum, Weybridge on Thursday 2nd June. More on that at
www.classic-car-auction.co.uk
As always the best way to look for a specific car coming up at auction or to pre-check a day's sale is to visit
www.auctionview.co.uk
This service also now gives composite price information (average auction price, CAP and Glass's) and now allows you to buy a selection of cars directly on-line.
For sales at BCA Edinburgh, click here for full details:
www.british-car-auctions.co.uk/main.asp?page=60
Brightwells HUGE WEEKLY 4x4 SALE takes place every Tuesday at Easter's Court on the A49 by-pass, Leominster, Herefordshire, start time 11.00am, phone: 01568 611325, website:
www.brightwells.com
Comments