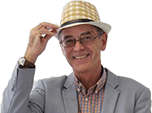 Auction Report Double Bill – eBay 8th May 2005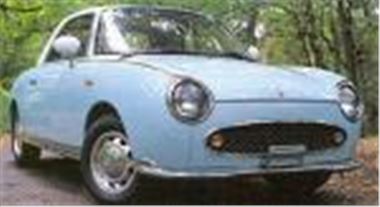 This is a summary by Paul Cassell of eBay sales from the last Sunday night and the previous Monday night (2nd and 8th May).

Over £2,000

On Bank Holiday Monday (2nd May) two very well cared for and desirable cars passed through the eBay auction. The BMW 325Ci has now taken a bit of a back seat in the motoring press compared to its infinitely capable brethren. Autocar recently had a 330Cd on test and liked it immensely, and, judging by the number of them on the road the public have also taken them to their hearts. However, the 325Ci is still a very capable car and with 192bhp isn't slow. A 31,000 mile immaculate 03/03 Sport in black and all the paperwork work made a very strong £17,600, far more than it would have made at conventional auction.

Or you could have gone down a slightly different route for exactly a couple of grand less. A lovingly cared for Japanese spec Jaguar XJ8 with lots of history and paperwork and a doting owner who had kept in tip-top condition didn't show its approximate 50,000 miles (it had a fully documented speedo swap on import). The navy paint and cream roof looked good too.

A special edition Land Rover Freelander TD4 Serengeti may not have been perfectly equipped for the jungle (more like the Kings Road with options like privacy glass, spoiler and plastic bull bars) but was in good condition and on a 03/03 with 30k made £10,700.

A lot of SAAB convertibles seem to come up on eBay, almost all with a quote from Jason Dawes in the Sunday Times used to advertise them. The first of two that sold on the bank holiday weekend was silver 99T 2.0T SE with 25k miles that made £10,400. Increase that mileage to 104k and change the colour to black and you would have been looking at £7,600. Whereas last Sunday the same sort of money could have taken you into Dallas country with a 1993 Mercedes-Benz 300SL with an AMG body kit and 66k making £9,100.

Another frequent auction item on eBay is the previous generation BMW 7 Series. A 99T 735i with 120k, sat nav and a full BMWSH made £6,800. That was less than the same age drop-top SAAB with a not-dissimilar mileage.

eBay comes up with some oddities occasionally. When Volvo tried to shed its dowdy image in the early 90s it went touring car racing with the then-new 850 T5 estate. This car caused a stir which was heightened by Clarkson driving it through a quarry with bonfires everywhere. A very well cared version of the cream yellow T5R estate was sold for a lot of money on the bank holiday. A 1995M with a total of 195,000 miles under its tyres made a massive £6,000. However, it was a little bit different. It was one of 100 limited edition manual TWR models, a new V70 T5 engine was installed 45k miles ago and its looks had been improved with V70 rear lights, privacy glass and a lot of tlc. In the same breath a red 1976 Porsche 911 2.7 Sport with 141k made the same £6,000. They were two very different ways to get a lot of performance.

At around £3-4k there was a wide variety of cars sold. A 2001Y Peugeot 206 HDi D Turbo with 43k but only 2 months MOT made £3,900. A Japanese import 1993L Toyota Hilux Surf SSRX Limited 3.0 diesel with 86k made £3,610. £10 less would have got you either 51 plate Vauxhall Corsa 1.2 Comfort with 7m MOT and 18k miles or a 1995N older model Mercedes Benz E220 with 53k miles. A tackily modified 142k mile BMW 323SEi on a 98S made £3,501. A Mitsubishi FTO GPX C6 (again, a Japanese import) with 85k miles on a 95M made £3,200. £50 less would have got a 02/51 Peugeot 106 Independence with 30k miles from a trader. Or for something completely different, someone was selling their 21st birthday present, a Land Rover 101 Forward Control in Army Camouflage colours. The 35,000 mile Rover V8 powered beast made £3,100.

A 58,000 mile 1992 Honda CRX with some minor modifications and in good condition made £2,800. A 99V Peugeot 206 1.1 with 42k made £2,700 and a 78k 1998S Golf SDi E with a broken driveshaft made £2,100. Or you could have had a 141k mile 1993K good condition BMW 320SE Auto. Well, in good condition apart from a minor gearbox problem.

£1,000 - £2,000

£1,950 was enough for a diesel 116,000 mile 99S Vauxhall Astra 2.0 LS or £350 less would have bought you a similar age and mileage silver facelifted Vectra 2.0 LS.

£1,300 would have bought you a chav Peugeot 306 1.4 with a parcel shelf full of speakers and dodgy IS200 style rear lights. The 96N had done 97k. £50 less would have got you a 406 L DT with 9m ticket but no history. It was a green 98R with 76k.

Another Vectra 2.0LS, this time on a 98R with 101k and a recent new cambelt made £1,200 whilst another cheap 3 series with a few minor bits and pieces not working made £1,095. It was a 325SEi manual on 91H with 101k and lots of home maintenance.

Under £1,000

A unwarranted mileage (with 176k miles displayed) 89F Daihatsu Fourtrak 1.6 made £900 with 8m ticket and a years tax. Yet another 3 series with tacky modifications made £800, this time a 91J 320SE with 145k miles and an aftermarket spoiler and a brake warning light that wouldn't go off.

A 97P Micra 1.0 Shape with a small bit of cosmetic damage but a new ticket and 59k miles made £795. Whereas a 1978S Leyland Mini 1000 Auto with smatterings of rust hidden amongst its brown paint made £771. 99p less would have got a 94L 150k mile Rover 620Si with an LPG conversion.

A well loved and well documented 1994M Saab 9000 CD Auto made £595. However it was also well used with 178k miles and an appearance which somewhat reflected that.

A Suzuki Santana with no on-road sacrifices whatsoever and thus no Mot but an awful lot of off road ability and modifications made £560.

Metros were also on offer. A good condition 1.1 5dr 94L with 58k made £350 whereas a excellent condition but very low mileage (14k) 1993K 1.1 Rio Grande made £560.

The scruffy odds and ends that were also traded included a 96N Peugeot 306 1.9D Slalom with 120k miles and 5 months MOT that made £521, a 1.3 97R Punto with 78k that made £500 and 94L Rover 414SLi with 200k (but a recon engine at 150k) and a years ticket that made £400. However, you would have had to stump up an extra £50 to get the Vectra 1.8LS with the neon washers. This was a 96P car with 4m MOT and 124k.

One to watch

The pearl blue Porsche 911 C4S Tiptronic (996) on a 99T with 55,000 miles stalled at £27,500. The Pope's old March 1999 grey VW Golf with 75,000 km made a startling 188,938.88 or £129,007.47. The one to watch for next week is a 1991 green Nissan Figaro 1.0 Turbo with 66,000 miles and a new MOT. Bidding is around £4k at the moment

Contributed by Paul Cassell.
Comments