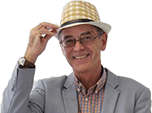 Very Quiet at Auction Today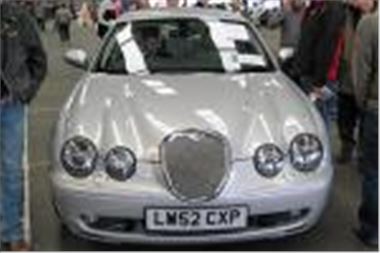 Possibly because of the looming election, very few dealers are selling much, so, with no pressing need to restock, a lot of them stayed away today.
Which, of course, creates an opportunity for the rest of us.
Star car of the day had to be this gorgeous, unmarked 27k mile 2002/52 Jaguar S-Type R with two-tone leather interior. However, it proved too good to miss. From a starting punt of £20,000 it quickly bid to its £23,750 reserve, the accelerated onwards and upwards to sell for £24,800, a few hundred over trade book for the age and mileage.
An 18k mile 03 reg Smart For Two Pulse saw completely bonkers bidding, starting at £3,000, whipping past its reserve of £3,400 and selling for £3,950.
While a 106k mile 02 reg Rover 75 CDT Connoisseur SE proved it isn't all over by a long chalk by selling for a robust £5,050.
Looking more like a trade bargain, a 16k mile 2003/53 Chrysler Voyager 2.5CRD SE manual in the Motability section sold for £12,550. A 14k mile 2003/53 Focus 1.6 Zetec 3-door with climate pack sold for £6,500. A 17k mile 03 reg Corsa 1.0 12v Club seemed like a good insurance group 2 starter car for someone at £2,700. While top bid for a 16k mile 04 reg Corsa Life with the excellent 1.3 diesel engine was a bit low at £4,825.
A silver 44k mile 2001/51 MINI One with alloys and CD player sold for £7,150, a 54k mile 2001/51 BMW X5 3.0d auto with leather but not a Sport stuck at £21,500. A 74kmile 99S Jaguar XJS sold for £12,900. A 100k mile (actually 99,862 mile) 97P XJ6 3.2 Executive with tatty paint and scabrous alloys sold for £2,900, and a 7 seater 156k mile 95N Previa GX auto sold for £2,025.
The next Top Car sale at Blackbushe is on Monday 25th April and includes a special Spring sale of 150 convertibles. Among them are a 45k mile Y reg Aston Martin V12 Vantage convertible, a 25k mile 2002/52 Mercedes 500SL, a 5k mile 03 reg SL55 AMG, and simply masses of MX5s, 206Ccs, Ford Street Kas, Mercedes SLKs, BMW 3-Series and MGFs and TFs. While at Belle Vue on Wednesday 27th April there will be a special sale of disability modified ex-Motability MPVs and vans (for info call Mike Whittaker on 0161 230 6000).
For Top Car sales at Blackbushe, Measham, Brighouse, and Nottingham, phone 0845 702 3366 or link to
www.bca-europe.com/prestige
Remember, Top Car sales now include sections direct from Black Horse Finance, Bank of Scotland, Porsche retail and BMW Group.
As always the best way to look for a specific car coming up at auction or to pre-check a day's sale is to visit
www.auctionview.co.uk
This service also now gives composite price information (average auction price, CAP and Glass's) and now allows you to buy a selection of cars directly on-line.
For sales at BCA Edinburgh, click here for full details:
www.british-car-auctions.co.uk/main.asp?page=60
Brightwells next HUGE WEEKLY 4x4 SALE takes place every Tuesday at Easter's Court on the A49 by-pass, Leominster, Herefordshire, start time 11.00am, phone: 01568 611325, website:
www.brightwells.com
Comments