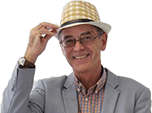 Today's Auction Uppers and Downers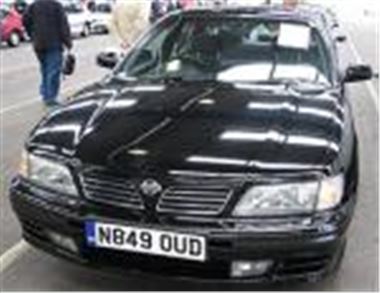 Probably the best private buy at Blackbushe today was this nine-year-old Nissan QX auto with 64k on the clock and no obvious reasons to doubt it. Bidding started at £500, it sold for £1,000, and should give someone many more years of reliable running.
Retail sales generally are flat as a punctured tyre. Even cut price manufacturer specials are slashed by more than £1,000 the day after they are announced. Yet at auction, as soon as a car finds its level it sells.
Passats have taken a direct hit. A 42k mile 02 reg 1.8T Sport sold for £6,600, a 19k mile 2002/51 1.8T SE bid to £6,400 and even the previous banker of the range, the TDI PD 130, in this case represented by a 63k mile 2001/51 failed to see a bid past £5,850. While an 89k mile 2001/51 2.0i Sport sold for Mondeo money: just £3,700.
Yet, possibly because of restricted new supply, Golfs are back up at crazy money. A 61k mile Y reg 2.0GTI 5-door sold for £6,050, a 68k mile 03 reg Match TDI 100 sold for £7,250, a 36k mile 02 ref 4-Motion 3-door sold for £9,200, a 32k mile 02 reg GTI 1.8T sold for an astonishing £9,750, and a 23k mile 04 reg 2.0FSI Mk V 3-door sold for £11,550. Even a 41k mile 2001/51 Bora TDI 130 sold for £7,600.
With haircutting now an extremely risky occupation BMW 320ds have become very mileage sensitive. A 46k mile 2002/52 320dSE sold for £12,400 and a 29k mile 04 reg 318dES bid to £13,300. But all a 73k mile 02 reg 320dSE could raise was £9,450, while a 100k mile 02 reg 320dSE stuck at £8,350. An 80k mile 2002/51 reg 530i Sport auto bid to £10,700 and 80k mile Y reg 530iSE auto bid to just £9,000.
MINIs aren't the force they once were either. A 27k mile 2002/51 Cooper (more than 3 years old, remember) sold for £7,600 which now seems to be the right money for them. While an 8k mile 04 reg Cooper with a full-length sunroof, but also a truly horrible bodykit sold for £10,850.
£9,800 bought a 38k mile 03 reg Honda Accord 2.0 Executive auto, £12,600 took home s 28k mile 2004/53 reg SAAB 9-3 Aero 6-speed manual. Masses of interest in an imported 124k mile 1991 Porsche 911 993 Carrera 2 Tiptronic took it to £10,500 provisional. A 58k mile 98R Scorpio 2.9 Ultima 24v Cosworth sold for a strong £2,900.
As for Rovers, a 59k mile 2000W 75 1.8 Club sold for a steady £3,650 and an imported 58k mile 96N Rover 111Gsi 5-door with a few nasty scratches sold for £325.
Upcoming auctions at Blackbushe include a Ford ex-rental sale open to the public on Tuesday 26th April. The next Top Car sale at Blackbushe is on Monday 25th April and includes a special Spring sale of 150 convertibles. While at Belle Vue on Wednesday 27th April there will be a special sale of disability modified ex-Motability cars, MPVs and vans. For specific information about this sale call Mile Whittaker on 0161 230 6000.
For Top Car sales at Blackbushe, Measham, Brighouse, and Nottingham, phone 0845 702 3366 or link to
www.bca-europe.com/prestige
Remember, Top Car sales now include sections direct from Black Horse Finance, Bank of Scotland, Porsche retail and BMW Group.
As always the best way to look for a specific car coming up at auction or to pre-check a day's sale is to visit
www.auctionview.co.uk
This service also now gives composite price information (average auction price, CAP and Glass's) and now allows you to buy a selection of cars directly on-line.
For sales at BCA Edinburgh, click here for full details:
www.british-car-auctions.co.uk/main.asp?page=60
Brightwells next HUGE WEEKLY 4x4 SALE takes place every Tuesday at Easter's Court on the A49 by-pass, Leominster, Herefordshire, start time 11.00am, phone: 01568 611325, website:
www.brightwells.com
Comments