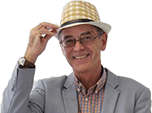 Rovers Not So Strong at Auction Today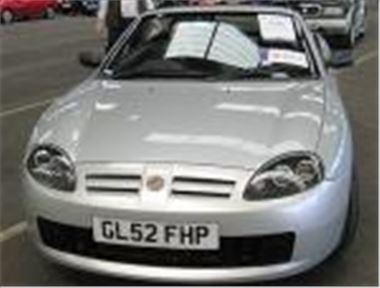 As reported on Wednesday, some dealers had been doing a roaring trade in Rovers because public perception is that anything with a Viking or MG badge must be a bargain.
But Glass's Guide has done what it had to, and marked Rovers down £800 to £1,000 in the May book. So obviously this has affected the confidence of dealers to buy them.
On the supply side, some vendors are hanging on because they think the cars will bounce back. Some are offloading as fast as they can. So it's far from straightforward out there.
The 26k mile 2003/52 reg MGTF 115 in the photo looked like a good buy to me for £5,900. After all, Spring is sprung, the 115 is a sweet, revvy engine that doesn't seem to suffer from gasket leaks and head problems like the 1.8, this one looked like it would fly off the lot at £7,500. And of all the Rover models, the MGF and TF is the one most likely to see enthusiast clubs get together and ensure supplies of parts.
In comparison, though, £3,100 looked too much for a 51k mile 97P VVS with a hardtop. Even though it was a one-owner car, it was nearly 6 years older than the £5,900 TF. Half the price, but less than half the car, with much more potential for trouble. While, in theory, £6,400 provisional looked very low for a 40k mile MGTF 1.8 120ps Stepspeed, but not to me thinking of the potential for trouble from both the 1.8 K Series engine and the Stepspeed CVT box.
Rover 25 derivatives are really starting to bomb. Top provisional bid of £2,300 for a 43k mile 2000W 25.1.6iS 5-door, £3,750 provisional for a 14k mile 02 reg MG ZR 1.8 120ps Stepspeed, though £4,500 was proper money for a 23k mile 02 reg MGZR 1.4 105PS 3-door.
In the face of Glass's Guide's revaluation, a 98k mile 2001X Rover 75 2.0V6 Club auto in Wedgwood but with a small scrape hit the buffers at £2,475. A 108k mile Y reg 75 2.0CDT Classic on steels bid to £3,700 provisional. And the really nice 52k mile 2000W 75 2.5V6 Connoisseur auto with satnav that bid to £5,250 on Wednesday bid to just £4,700 today.
But this has to be put into perspective. A very clean 91k mile 2001/51 Mondeo 1.8 Zetec in a nice metallic blue sold for just £2,750. An 81k mile Y reg new shape Laguna 1.6 Authentique raised a mere £2,400 provisional. While a rock solid 52k mile 97R Nissan QX 3.0 SEL V6 auto failed to bid past £1,950.
And right at the top end, even the bankers are slipping, A 14k mile 03 reg BMW X5 3.0d Sport auto failed to get anywhere near reserve at a top bid of £30,000, maybe due to its inappropriate grey leather interior. That said, though a black 98k mile 2002/52 X5 4.4i Sport started at £16,000, it sold for £20,400, which can only mean there's a RHD export market for big petrol engined black ones somewhere.
Anyone with the day off on Monday could choose to spend it a Blackbushe where the sale programme will include Bank of Scotland section, Fleet Direct and part-exchanges from West London Nissan, Reg Vardy Group, Hartwell Group, and Pendragon.
For Top Car sales at Blackbushe, Measham, Brighouse, and Nottingham, phone 0845 702 3366 or link to
www.bca-europe.com/prestige
Remember, Top Car sales now include sections direct from Black Horse Finance, Bank of Scotland, Porsche retail and BMW Group.
As always the best way to look for a specific car coming up at auction or to pre-check a day's sale is to visit
www.auctionview.co.uk
This service also now gives composite price information (average auction price, CAP and Glass's) and now allows you to buy a selection of cars directly on-line.
For sales at BCA Edinburgh, click here for full details:
www.british-car-auctions.co.uk/main.asp?page=60
Brightwells HUGE WEEKLY 4x4 SALE takes place every Tuesday at Easter's Court on the A49 by-pass, Leominster, Herefordshire, start time 11.00am, phone: 01568 611325, website:
www.brightwells.com
Comments