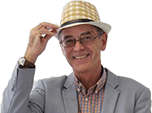 Rovers Not Cheap at Auction Today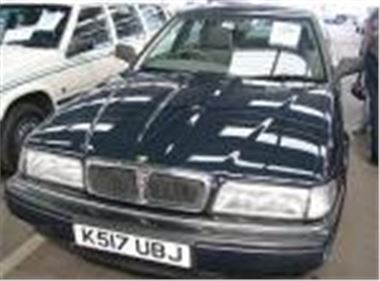 Dealers are reporting a roaring trade selling Rovers. Seems that all the publicity of the demise has brought the bargain hunters out not realising that Rovers had been rock bottom all year. So now that the cars are selling, particularly 75 diesels, the bidding is heading in an upwards direction.
Even the ancient 92K 820i in the photo, 131k under its wheels and showing all of them, raised a healthy £300. A K reg Mondeo with that sort of mileage wouldn't have done.
And it wasn't a one-off. An 81k mile 96P Rover 416i in slime green sold for all of £750. A 52k mile 2000W 75 2.5 Connoisseur SE auto with satnav bid to £5,250, which isn't bad for a 5 year old. While the auctioneer wisely turned down a top bid of £7,500 for a 4,000 mile 2003/53 75 2.0 CDTI Connoisseur auto that would have flown out of any showroom for £9,995. (If you want the car it should come up again in the Snows Group section.)
As on Monday I'll list the other more interesting 'solds' for you to make up your own minds:
39k mile 2001/51 BMW X5 3.0i auto, leather £18,500p
100k mile 2000X Mondeo II 2.0 Ghia estate £3,350
106k mile 95N Jaguar Sovereign 4.0 £3,300
52k mile 02 reg Jaguar S-Type 3.0V6 6-speed auto £12,100
22k mile 2000X LandRover Freelander 2.5V6 SWB £6,250
89k mile Y reg Lexus RX300, Navigator and leather £10,600
83k mile 02 reg Lexus LS430 5-speed auto £16,700
40k mile 98S Mercedes E240 Elegance 7-seat estate £7,450
12k mile 04 reg Megane 1.4 Dynamique 5-dr £5,900p
38k mile 2000X Skoda Fabia 1.45 16v Comfort £2,650
46k mile 2002/52 Skoda Fabia 1.9SDI Classic £3,600
26k mile 03 reg LandCruiser 3.0 D-4D 7-seater £19,800
There will be a big Citroen sale of more than 100 cars on Friday, so another opportunity to snatch an 04 Picasso Desire for a touch over £7,000 (or a Desire Diesel for £8,500).
For Top Car sales at Blackbushe, Measham, Brighouse, and Nottingham, phone 0845 702 3366 or link to
www.bca-europe.com/prestige
Remember, Top Car sales now include sections direct from Black Horse Finance, Bank of Scotland, Porsche retail and BMW Group.
As always the best way to look for a specific car coming up at auction or to pre-check a day's sale is to visit
www.auctionview.co.uk
This service also now gives composite price information (average auction price, CAP and Glass's) and now allows you to buy a selection of cars directly on-line.
For sales at BCA Edinburgh, click here for full details:
www.british-car-auctions.co.uk/main.asp?page=60
Brightwells HUGE WEEKLY 4x4 SALE takes place every Tuesday at Easter's Court on the A49 by-pass, Leominster, Herefordshire, start time 11.00am, phone: 01568 611325, website:
www.brightwells.com
Comments