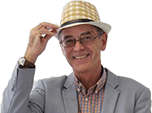 Rovers Cheaper at Auction Today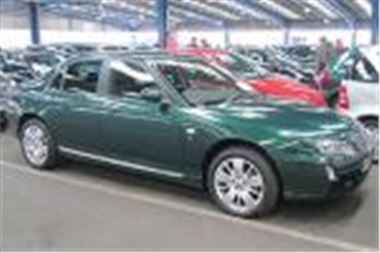 As you would expect, Rover prices took a hit today. But everything has its level and the slide was by no means disastrous.
The 6-month-old 4,791 mile 2004/54 reg Rover 75 2.5 V6 Contemporary S auto in the photo, which lists at an optimistic £24,800 new, bid to £10,500. A 12k mile 2004/53 75 1.8 Club SE Tourer bid to £6,800. A 62k mile 02 reg 75 2.0CDI Connoisseur id to £5,300. A 96k mile Y reg 75 1.8 Classic SE sold for £2,900. And a 71k mile 2000W Rover 45 1.4iL 5-door sold for £1,475.
BMWs continue to look increasingly like value with a 59k mile Y reg facelift 525iSE manual bid to just £8,150. Mercedes, too, are not the force they once were with a 19k mile Y reg C220CDI Sport Coupe auto selling for £11,500.
But some cars were bonkers money. £5,900 for a 22k mile 2002/51 reg Focus 1.8 Zetec 3-door, £9,050 for a 59k mile 2003/53 Mazda 6 TS 136 diesel estate, £7,650 for a really scruffy 50k mile 2002/51 MINI Cooper, and £9,700 for a 52k mile 2002/51 VW Passat TDI PD 130 Tiptronic estate.
Upcoming auctions at Blackbushe include a Ford ex-rental sale open to the public on 26th April. April Top Car sales at Blackbushe are on Mondays 11th and 25th.
For Top Car sales at Blackbushe, Measham, Brighouse, and Nottingham, phone 0845 702 3366 or link to
www.bca-europe.com/prestige
Remember, Top Car sales now include sections direct from Black Horse Finance, Bank of Scotland, Porsche retail and BMW Group.
As always the best way to look for a specific car coming up at auction or to pre-check a day's sale is to visit
www.auctionview.co.uk
This service also now gives composite price information (average auction price, CAP and Glass's) and now allows you to buy a selection of cars directly on-line.
For sales at BCA Edinburgh, click here for full details:
www.british-car-auctions.co.uk/main.asp?page=60
Brightwells next HUGE WEEKLY 4x4 SALE takes place every Tuesday at Easter's Court on the A49 by-pass, Leominster, Herefordshire, start time 11.00am, phone: 01568 611325, website:
www.brightwells.com
Comments