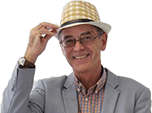 Plenty of Cheap Cars at Auction Today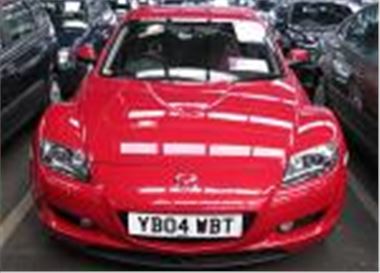 Unless they were after something very specific, today was an excellent day for bargain-hunters. Can't say how long the price drop will last, though, because, as always, it depends on supply and demand. If, as usually happens, supply dries up as demand increases into the Spring, then prices will inevitably harden again.
Today, you could have driven away in the 6,593 mile 04 230PS 6-speed RX8 in the photo, with expensive optional black and red leather seats, for £18,300.
Also looking cheap to me were a 25k mile 04 reg BMW E60 530dSE auto sold for £23,800, a 41k mile 03 reg new shape Lexus RX300 SE sold for £21,200, a 77k mile 02 reg BMW X5 3.0 Sport auto sold for £20,500, an 18k mile 04 reg Nissan X-Trail DCI 136 Sport sold for £16,000, a 19k mile 2003/53 VW Touran S 1.9 TDI 105 7-seater sold for £10,000, a 2k mile 2004/54 reg Ford C-Max 1.6 TDCI 110 sold for £9,550, a 61k mile Y reg BMW 525iSE auto sold for £9,200, a 109k mile 2001/51 BMW 320 2.2CI sold for £7,650, a 16k mile facelift 04 reg Mondeo 1.8LX sold for £7,550, and a 106k mile 2001/51 facelift BMW 320dSE 150PS sold for £7,000.
Lower down the money market, a 17k mile 02 reg current shape VW Polo 1.2E sold for £4,400, a 46k mile 2000W Jeep Cherokee 4.0 auto sold for £4,075, a 167k mile Y reg Volvo S60 2.0T S sold for £3,425, a 103k mile 2001/51 new shape Laguna 1.8 Dynamique sold for £3,000, a 113k 2001/51 Alfa 156 1.8TS Sportwagon sold for £2,850, and a 128k mile Y reg new shape Mondeo 1.8LX sold for £2,225.
But one car was surprisingly expensive. A 90k mile 02 reg Mercedes S320L started low at £14k, but fierce competitive bidding took it to £20,100, indicating a strong RHD export market somewhere for high mileage small engine long wheelbase S Class.
Upcoming auctions at Blackbushe include Wednesday 6th April: Renault Financial Services with at least one Modus and some more mega bargain Vel Satis; and a Ford ex-rental sale open to the public on 26th April. April Top Car sales at Blackbushe are on Mondays 11th and 25th.
For Top Car sales at Blackbushe, Measham, Brighouse, and Nottingham, phone 0845 702 3366 or link to
www.bca-europe.com/prestige
Remember, Top Car sales now include sections direct from Black Horse Finance, Bank of Scotland, Porsche retail and BMW Group.
As always the best way to look for a specific car coming up at auction or to pre-check a day's sale is to visit
www.auctionview.co.uk
This service also now gives composite price information (average auction price, CAP and Glass's) and now allows you to buy a selection of cars directly on-line.
For sales at BCA Edinburgh, click here for full details:
www.british-car-auctions.co.uk/main.asp?page=60
Brightwells next HUGE WEEKLY 4x4 SALE takes place every Tuesday at Easter's Court on the A49 by-pass, Leominster, Herefordshire, start time 11.00am, phone: 01568 611325, website:
www.brightwells.com
Comments