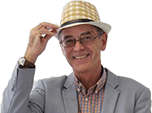 Older Rovers Holding Up at Auction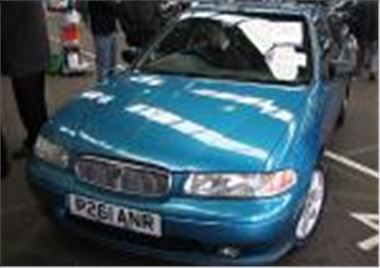 I didn't have much time today, but did see the 86k mile 96P Rover 430SLD in the photo sell for £725, which would have been fair money for it a month ago. Soon after, a 30k mile (unwarranted) 98S Rover 214iSE 3-door sold for £1,100, which suggests that used prices for the marque are far from meltdown. However, a 17k mile 02 reg Motability Rover 75 2.0 Club V6 auto Tourer bid to just £6,300, which was low for the car so it's a bit soon to form any hard and fast conclusions.
A 16k mile 2003/53 BMW E60 520iSE 2.2 manual bid to £16,500, which is the lowest I've seen. A 63k mile 02 reg 320dSE sold for £9,925. Picassos were quite strong yet still good value in the Citroen section with a 12k mile 04 reg Desire II HDI selling for £8,500 and a pair of 13k mile 04 reg Desire II 1.6s selling for £7,000. Suggests that the extra £1,000 spent on the HDI in the first place was a good investment.
Top bid for a 14k mile 02 reg Yaris 1.3GLS was £5,000. But best buy I saw before I had to rush off was a 67k mile 2001/51 Honda Stream 2.0i VTEC Sport, sold for just £4,050.
Upcoming auctions at Blackbushe include a Ford ex-rental sale open to the public on 26th April. The next Top Car sale at Blackbushe is on Mondays 25th April.
For Top Car sales at Blackbushe, Measham, Brighouse, and Nottingham, phone 0845 702 3366 or link to
www.bca-europe.com/prestige
Remember, Top Car sales now include sections direct from Black Horse Finance, Bank of Scotland, Porsche retail and BMW Group.
As always the best way to look for a specific car coming up at auction or to pre-check a day's sale is to visit
www.auctionview.co.uk
This service also now gives composite price information (average auction price, CAP and Glass's) and now allows you to buy a selection of cars directly on-line.
For sales at BCA Edinburgh, click here for full details:
www.british-car-auctions.co.uk/main.asp?page=60
Brightwells next HUGE WEEKLY 4x4 SALE takes place every Tuesday at Easter's Court on the A49 by-pass, Leominster, Herefordshire, start time 11.00am, phone: 01568 611325, website:
www.brightwells.com
Comments