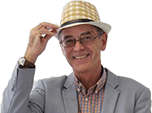 <br /> More Sensible Prices at Auction Today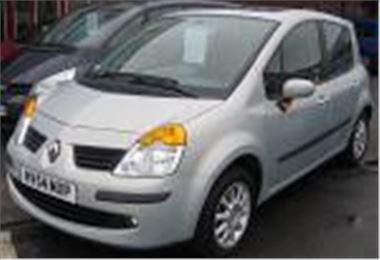 The one Modus in the RFS section today turned out to be a 5k mile 2004/54 1.5DCI 80 Dynamique with extras including the 'boot chute'. It sold for a reasonable £8,300.
A very high spec 8k mile 04 reg Grand Scenic 1.9DCI 120 Privilege with half leather and optional satnav sold for a strong £12,900.
A top spec 13k mile 2003/53 Vel Satis 3.0V6 DCI Initiale auto with all the kit made a respectable £12,400. But lower spec Vel Satis were real bargains. A 34k mile 3.0V6 DCI Privilege auto with cloth seats sold for £8,150, a 21k mile 2003/53 2.0T Expression manual for £7,200 and a 19k mile 2002/52 2,0T Privilege manual for a mere £6,950. Even a 32k mile 02 reg Avantime 2.0T Dynamique manual, that usually do a bit better, sold for £7,900.
Over in Hall 3, a part-exchanged 27k mile 2001/51 Nissan X-Trail 2.2DI Sport 6-speed sold for a strong £11,850, which is the same sort of money you could expect to pay for a same age, same mileage BMW 320dSE that cost more new. This proves that a niche car like an X-Trail can have better residuals than a traditional low depreciator now in oversupply.
BMWs, generally, were weaker. A 26k mile 2003/53 reg E60 BMW 530iSE auto bid to a mere £20,750; a 59k mile 2001/51 Z3 2.2 litre sold for £10,650, a 76k mile 02 reg BMW 318iSE 2.0 litre sold for £8,100. Even the mighty X5 now seems to be on the slippery slope. A 12k mile 03 reg 3.0 Sport auto bid to £26,600 and the one everyone used to want, a 33k mile 02 reg 3.0d Sport auto but without the satnav and TV bid to £27,000.
Today's bargains, if they came for the money, were a 53k mile 02 reg RAV-4 2.0NV 5-dr bid to £8,000 and a 93k mile 02 RAV-4 2.0NV 5-door bide to just £6,000.
Upcoming auctions at Blackbushe include a Ford ex-rental sale open to the public on 26th April. April Top Car sales at Blackbushe are on Mondays 11th and 25th.
For Top Car sales at Blackbushe, Measham, Brighouse, and Nottingham, phone 0845 702 3366 or link to
www.bca-europe.com/prestige
Remember, Top Car sales now include sections direct from Black Horse Finance, Bank of Scotland, Porsche retail and BMW Group.
As always the best way to look for a specific car coming up at auction or to pre-check a day's sale is to visit
www.auctionview.co.uk
This service also now gives composite price information (average auction price, CAP and Glass's) and now allows you to buy a selection of cars directly on-line.
For sales at BCA Edinburgh, click here for full details:
www.british-car-auctions.co.uk/main.asp?page=60
Brightwells next HUGE WEEKLY 4x4 SALE takes place every Tuesday at Easter's Court on the A49 by-pass, Leominster, Herefordshire, start time 11.00am, phone: 01568 611325, website:
www.brightwells.com
Comments