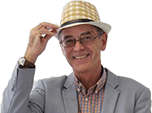 Monday's Top Car Auction Action
As mentioned in the taster, you can always expect a few surprise last minute entries in a Top Car auction. The 11k mile 03 reg Hummer in the photo was today's. Had the standard 6.0 litre V8 and seven seats, and bid to £31,750.
Another couple of unadvertised latecomers were two 03 reg Mercedes SL55 AMGs. The 4,680 mile silver UK supplied car sold for £65,000, and the 6,943 mile black import bid to £63k.
There was a big contrast in the bidding for aluminium Jaguar XJs. The 33k mile 03 reg 3.5SE in the preview sold for £27,000. While an unwarranted mile 03 4.2SE in the Black Horse Section, with goodies including headrest TV screens, ran out of bids at £25,000.
BMW X5 3.0ds become more affordable by the day. A 55k mile 2002/52 3.0d Sport with satnav sold for £29,500. A 59k mile 2002/51 reg 3.0d Sport auto sold for £25,600. An interesting 55k mile 2001/51 3.0d Sport auto with satnav, leather, 18" Range Rover wheels instead of the standard 19" and an apparent repaint to black bid to a mere £21,000. While cheapest was a white 75k mile 02 reg Sport auto with no satnav, bid to £20,600.
E38 5-Series were a lot lower, with a 58k mile 02 reg 525d manual sold for £11,000 and a 72k mile Y reg 520iSE 2.2 manual sold for just £6,900. And W211 E-Class seem to have lost their edge with a 45k mile E320 CDI Elegance sold for £24,400 and a miles not warranted 2004/53 E270 CDI Avant Garde sold for £23,000.
A bright yellow 28k mile 02 reg SLK 32AMG looked about the right money at £23,500. While a 25k mile 2000W SLK 320 auto seemed cheap to me at £14,000.
In contrast, a 69k mile 2001X Lexus RX300 3.0SE with Navigator looked a bit dear at £13,900. And a 24k mile 2004/53 E60 BMW 530d SE auto seemed to have recovered its money at £26,600.
In other halls, a 25k mile 2003/53 RenaultSport Clio 3.0V6 bid to a strong £18,200, a 19k mile 2002.52 Vel Satis 2.0T Privilege manual bid to a weak £6,600, representing a huge amount of car for the money, a 66k mile 03 reg Mondeo 2.0 TDCI 115 Zetec made the expected £6,000, and a rarely seen 48k mile Mitsubishi Lancer 1.6GLXI estate made twice what I thought it would, selling for £2,200.
As for the 6k mile 04 reg facelift MG ZT 260SE V8 in the Black Horse Section, that bid to £13,400.
Upcoming auctions at Blackbushe include a Ford ex-rental sale open to the public on 26th April. The next Top Car sale at Blackbushe is on Mondays 25th April.
For Top Car sales at Blackbushe, Measham, Brighouse, and Nottingham, phone 0845 702 3366 or link to
www.bca-europe.com/prestige
Remember, Top Car sales now include sections direct from Black Horse Finance, Bank of Scotland, Porsche retail and BMW Group.
As always the best way to look for a specific car coming up at auction or to pre-check a day's sale is to visit
www.auctionview.co.uk
This service also now gives composite price information (average auction price, CAP and Glass's) and now allows you to buy a selection of cars directly on-line.
For sales at BCA Edinburgh, click here for full details:
www.british-car-auctions.co.uk/main.asp?page=60
Brightwells next HUGE WEEKLY 4x4 SALE takes place every Tuesday at Easter's Court on the A49 by-pass, Leominster, Herefordshire, start time 11.00am, phone: 01568 611325, website:
www.brightwells.com
Comments