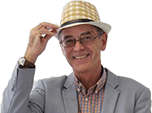 eBay Auction Report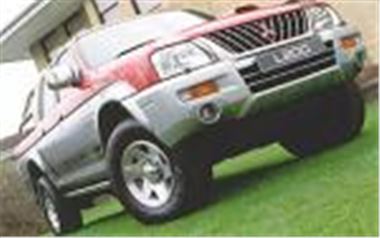 In this third sample of eBay sales by Paul Cassell, on the evening of 3rd April, a wide selection of cars was traded.

Over £2,000

The Mitsubishi L200 is a pick-up with a bit of a cult following at the moment, despite the costs involved in running them. A 47k mile, 02 registered, black over silver double cab 2.8 diesel with a/c but not many other goodies apart from privacy glass and the mandatory big alloys sold for £9,125. Another alternative route to head off-road was a Freelander that was sold today. The fully loaded 99V 1.8XEI with 5 months MOT and a good quality hi-fi sold for £6,300.

If you had lots of people to transport, a couple of the more popular people carriers passed through the virtual e-bay halls. A navy 2000W Chrysler Voyager with a 3.3 litre petrol engine that had accumulated enough miles to have circled the globe almost 8 times (196k miles) sold for £6,300. However, its huge mileage was well documented. Or if you fancied something a little more economical, an ex-Northumbria police new-shape 2000X Ford Galaxy Zetec with the VAG TDi engine sold as well. It looked good for its 86k miles and made a high £8,000.

If you had around £3k to spend you could have bought one of two very different cars. A clean, green, three cylinder 1.0 Vauxhall Corsa GLS on a '51' plate with an MOT until the end of the year and 34k miles made £3,100. Or for £350 less you could have bought a black BMW 730i (E38) with all the goodies, almost a year's ticket, and 'only' 82,000 miles. However the seller couldn't seem to decide if it was a 94L (as the photo and some of the text suggested) or a 1996 model (as other parts of the text suggested).

Slightly less money would have purchased some more interesting high mileage motors. A good looking and well equipped 2000V Alfa 146 with a recent new cambelt but a high mileage of 115,000 miles sold for £2,550. And the vital penny in a £2,200.01 bid appeared to be enough to secure a 150k mile white 87D Saab 900 Turbo Convertible with a years ticket.

£1,000 - £2,000

The Vauxhall Frontera might not find favour with everyone, but a 95M 2.3 diesel without much documented history and 88,000 miles made £1,950.

If you had £1,500 to spend on a supermini, a 95k mile Nissan Micra 1.0 Celebration which was overdue a service but had a years MOT made £1,605. A 97R clean VW Polo 1.9CL with a couple of months MOT but 114,000 miles cost £1,477.

Another Alfa passed through, this time a blue 145 1.6IE from South Wales with 50,000 miles, an almost new MOT and an owner who had upgraded to a Cloverleaf. It made £1,175. Another Saab passed through too. A 1996N 9000 2.0 CS XS with 4 months ticket and 95,000 miles made only £1,020. Compare that to the amount the 87D convertible made.

One of the more interesting cars to be sold today was a 81X Honda Accord 1.6 Executive saloon. It was in very good (but not quite outstanding) condition, had covered 39,500 miles, had air conditioning and a years MOT. It made £1,100.

Under £1,000

Another big Citroen was sold on eBay this evening. The green, diesel, 96N XM 2.0VSX with 11 months MOT, a fsh and 118,000 miles made £750. £645 was enough for a 95M Rover 214SEi with half-leather seat facings, 7 months MOT, a fairly recent new head gasket and cambelt and 69,000 miles.

A couple of old big prestige cars passed through too. A 91J Audi 100 2.6 V6 with 3 months MOT but needing a bit of work after its 150,000 miles made £555.37 whereas a classless cream 85B Mercedes 230TE auto estate with a new ticket and a reconditioned engine after 80,000 of its 113,000 miles made £530.

A high mileage (168k miles) 95N Peugeot 306 XLD with a MOT until Nov and 2 months tax but also in need of some new brake pads and discs made £547. And someone bought a Hyundai S-Coupe. The 94M 1.5 MVTI Turbo with an MOT for the rest of this year, 83,000 miles and burgundy paint made £375.

One to watch

The fire engine red 1992 Lancia Delta Integrale Evo sourced from Italy that was mentioned last week only bid up to £8,100 which meant it didn't sell. The owner had a buy-it-now tag on for £10,500.

This week, there is a very good condition 1974M Triumph Stag for sale. The owner won't let it go for less than £4,500 and would like £5,000. It is a 3.0 convertible with 118,000 miles under its feet. However it is purple

Contributed by Paul Cassell.
Comments