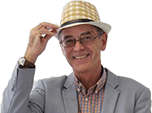 eBay Auction Report, Sunday 24th April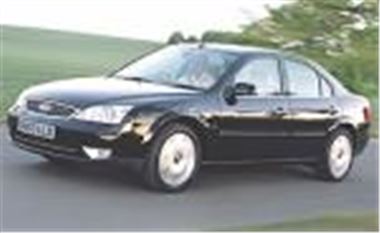 This is a summary by Paul Cassell of eBay sales on Sunday night.

Over £2,000

A fully loaded Ford Mondeo TDCi Ghia X was one of the cars traded. From a list of around £21,000 this 37k mile three year old 2002/02 good condition burgundy example sold for £8,800 retaining 42% of its value, almost exactly the retained value predicted in Autocar.

Compare this with a 2003/03 Rover 75 CDTi Club Tourer. With a detuned engine from the BMW 320d, this year younger 36,000 mile example in green with a fsh sold for £400 less.

Another Shogun passed through eBay this week. This time it was a UK spec diesel 2.8 GLS LWB with 70,000 miles, a 1997R plate and an aqua paint job. With its seven seats it would allow you to go off-road with plenty of company for £7,900. Or if you didn't need the off road ability a purple Mitsubishi Space Wagon with 2.4GDi petrol engine and a fMsh could do the job. This 99V fully loaded version made £5,100.

Two 8 year old convertibles sold as well. The banana yellow 68,000 mile SAAB 900 2.0 Auto on a 97R and in very good condition with a fsh and two sets of alloys made £5,300. And there was a slightly odd ball grey (in both colour and origin) Japanese import MGF in very good condition with only 34,000 miles and the rare air con. This 97P had recently had work on the head gasket and went for £4,500.

Vauxhall's 3 cylinder one litre Corsa fits the bill for the young driver who needs low insurance groups. A black 2003/03 Active with air con and only 9,800 miles made a very high £5,000.

Like the Jetta and Vento before it, VW's Bora has always lagged behind the Golf in terms of residual values despite having a higher list price. A smart looking blue V5 with aftermarket VW alloys 69,000 miles and a fresh ticket made £4,199. Meanwhile VW TDis always seem to hold their value, but noticeably more so in the Golf than in the Passat. An average condition 97P Golf CL with 90,000 miles and aftermarket alloys made £2,050, whereas a cared for 98R Passat S (90bhp) with 139,000 miles and a new timing belt sold for the buy-it-now price of £2,000.

£1,000 - £2,000

If you needed a mid range saloon for a little under £2,000, you had the choice of two. A grey 99T Mondeo 2.0LX with 51k miles and 11 months MOT made a market average £1,850, whereas a 89,000 mile 97R navy Mazda 626 LXi made a comparatively high £1,600.

£1,240 would have bought you a 2000W Fiat Brava 1.6 Trofeo. It was a horrid lime green colour but seemed honest and cheap for its 42k miles. £19.99 less would have got you a same aged silver 89k mile Mitsubishi Lancer 1.6 estate with a years ticket, again appearing good value. £1,145 was enough for a good condition red Nissan Primera 2.0 SLX estate with 110,000 miles.

Or for similar money you could have had an older niche model with a 94L 106k miles SWB Frontera making £1,180. £40 more would have got you a fairly rare VW Corrado 2.0 with 140,000 miles but 7 owners and a short ticket.

Under £1,000

The lower value cars were slightly rough and ready. A BMW 316i (E36) with M3 alloys and other dubious modifications made £790. It was a 91J with 130k miles.

A 92J Vauxhall Cavalier GSi whose owner freely admitted that it had seen a bit of paint during its 112,000 miles and that it needed some minor work made £600. In its defence, it did have 8 months MOT.

And cheap off-roading was available with an 86C Daihatsu Fourtrak 2.0 with 33,000 miles and a rough and ready body.

One to watch

Last weeks Aston Martin didn't attract any bids. This week there is a gleaming pearl blue Porsche 911 C4S Tiptronic (996) on a 99T with 55,000 miles.

Contributed by Paul Cassell.
Comments