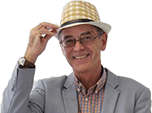 Drop Top Car Auction Today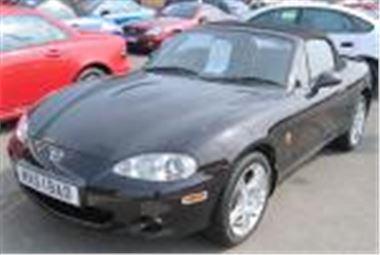 Today's Top Car Auction art BCA Blackbushe will be combined with a sale of more than 100 ex Lloyds TSB Autolease roadsters and convertibles including the tastily plated 'MX51 BAD' MX5 1.8 Sport in the photo.
Also included are a 45k mile Y reg Aston Martin V12 Vantage convertible, a 25k mile 2002/52 Mercedes 500SL, a 5k mile 03 reg SL55 AMG, and simply masses of MX5s, 206Ccs, Ford Street Kas, Mercedes SLKs, BMW 3-Series and MGFs and TFs.
And, in the Top Car sale itself:-
2003/53 Jaguar XJR V8 Supercharged, Anthracite, 38k miles
03 reg Mitsubishi Shogun DI-D Field, Amazon Green, 13k miles
03 reg Mercedes CL500, Brilliant Silver, 34k miles
2002/52 Mercedes CLK 320 Avantgarde, Obsidian Black, 41k miles
2002/52 Jaguar XKR Supercharged convertible, Silver, 47k miles
2002/52 BMW X5 3.0d Sport auto, Topaz Blue, 51k miles
02 reg Mercedes S320 LWB, Obsidian Black, 35k miles
02 reg Mercedes CL600, Obsidian Black, 56k miles
Y reg Mercedes SL500 convertible, Silver, 30k miles
Y reg BMW M3 3.2 Coupe, Phoenix Yellow, 38k miles
For more information, phone Alan Biddle on 01252 878555.
Dial-a-fax catalogue on 0906 602 1712 (60p a minute)
While at Belle Vue on Wednesday 27th April there will be a special sale of disability modified ex-Motability MPVs and vans (for info call Mike Whittaker on 0161 230 6000).
For Top Car sales at Blackbushe, Measham, Brighouse, and Nottingham, phone 0845 702 3366 or link to
www.bca-europe.com/prestige
Remember, Top Car sales now include sections direct from Black Horse Finance, Bank of Scotland, Porsche retail and BMW Group.
As always the best way to look for a specific car coming up at auction or to pre-check a day's sale is to visit
www.auctionview.co.uk
This service also now gives composite price information (average auction price, CAP and Glass's) and now allows you to buy a selection of cars directly on-line.
For sales at BCA Edinburgh, click here for full details:
www.british-car-auctions.co.uk/main.asp?page=60
Brightwells next HUGE WEEKLY 4x4 SALE takes place every Tuesday at Easter's Court on the A49 by-pass, Leominster, Herefordshire, start time 11.00am, phone: 01568 611325, website:
www.brightwells.com
Comments