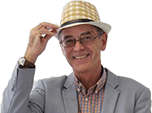 Blinding Sale at Blackbushe Today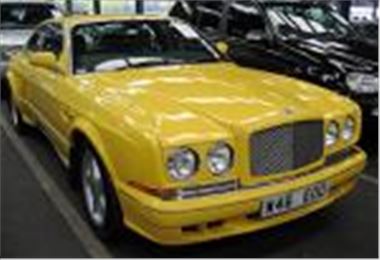 They came in their droves for the convertible sale. The hall was packed. Some drove home in bargains. Others merely outbid the trade and got their cars at between trade and retail price. And there was plenty of action in the other halls as well.
The most car for the most money was the 31k miles unwarranted repossessed 2000W Bentley Continental R Mulliner in the photo, all 420bhp of it in, er, shark infested custard yellow. It sold for £65,000 and I guess will be on its way to a country where they like that sort of thing.
To make this easier to read, I'm going to list the more interesting cars and prices so you can make your own minds up whether they were cheap or dear and whether the prices fetched are likely to affect the market. (Where the cars came up before, the previous provisional price is in brackets.)
Convertibles:
21k mile Y reg Audi TT 180 Roadster £14,350
34k mile 03 reg Audi TT 225 Roadster (baseball seats) £15,900
49k mile 2000X BMW Z3 1.9 £9,000
33k mile 2002/51 BMW Z3 3.0 £13,400
45k mile Y reg BMW 330CI convertible with hardtop £18,800
9k mile 03 reg Ford Street Ka Luxury (leather, a/c, CD) £7,000
13k mile 92 reg Honda S2000 GT Roadster (hardtop) £17,000
38k mile 2002/51 Mazda MX5 1.8, leather £8,300
75k mile Y reg Mercedes SLK200 manual £10,200
53k mile 2001/51 Mercedes SLK200 manual (scruffy) £11,900
63k mile 2001X Mercedes SLK230 auto £12,200
41k mile Y reg Mercedes SKK230 auto £14,500
13k mile 2001/51 Mercedes SLK230 auto £15,000
77k mile 2000W Mercedes S320 3.2V6 £15,300
25k mile 2002/52 Mercedes SL500 £45,300
5k mile 03 reg Mercedes SL55 AMG £66,000 provisional (£65kp)
20k mile 2001/51 MGF 1.8i £5,700
21k mile 2001/51 MGF 1.8 £5,800
15k mile Y reg MGF 1.8 VVC 160: £6,000
25k mile 2002/52 MGTF 135 £7,225 (Pendragon Sale)
11k mile 2001/51 MGF 160 Trophy (in yellow) £8,100
54k mile 03 reg MGTF 1.6 115 £8,400
39k mile Y reg Peugeot 306 1.8SE convertible £5,750
83k mile 2002/52 Peugeot 206 CC 2.0SE £7,450
41k mile Y reg Peugeot 206 CC 1.6 £7,650
30k mile 2001/51 Peugeot 206CC 2.0SE £9,025
2 x 8k mile Renault Megane DCI 120 Privilege CC £15,000 each
50k mile 2001/51 SAAB 9-3 2.0SE Turbo convertible £11,600
11k mile 03 reg Toyota MR2 SMT with leather £11,700
51k mile Y reg VW Golf 2.0 convertible £8,400
Other cars sold in other halls today:
127k mile 98R BMW 520iSE auto £3,350 provisional
68k mile 97R BMW 523iSE auto £5,800
55k mile 2001Y BMW X5 3.0d Sport 'Exclusive' £24,300 (£22,400p)
2 x 21k mile 03 reg Ford Ka 1.3 ohc in silver £3,300 and £3,400
10k mile 2004/54 Honda Accord 2.2i CDTI Exec estate £17,500p
77k mile 95N Jaguar XJ6 3.2 auto, half leather £2,900 provisional
18k mile 04 reg Mazda RX8 231PS, leather, satnav £18,600
68k mile Y reg Mercedes W210 E320CDI £11,100 provisional
72k mile 2003/53 Mercedes W211 E320CDI Avant-Garde £20,900
6k mile 04 reg MG ZT 260 2.6 manual £14,000 (£13,400p)
87k mile 98R Rover 2.0i Sterling auto £975
30k mile 02 reg Skoda Octavia TDI 90 Ambiente £6,350
80k mile 2000V VW Bora 2.0SE £3,150
30k mile 2003/52 Volvo XC90 D5 Geartronic £26,900
Please remember, at Belle Vue on Wednesday 27th April there will be a special sale of disability modified ex-Motability MPVs and vans (for info call Mike Whittaker on 0161 230 6000).
For Top Car sales at Blackbushe, Measham, Brighouse, and Nottingham, phone 0845 702 3366 or link to
www.bca-europe.com/prestige
Remember, Top Car sales now include sections direct from Black Horse Finance, Bank of Scotland, Porsche retail and BMW Group.
As always the best way to look for a specific car coming up at auction or to pre-check a day's sale is to visit
www.auctionview.co.uk
This service also now gives composite price information (average auction price, CAP and Glass's) and now allows you to buy a selection of cars directly on-line.
For sales at BCA Edinburgh, click here for full details:
www.british-car-auctions.co.uk/main.asp?page=60
Brightwells HUGE WEEKLY 4x4 SALE takes place every Tuesday at Easter's Court on the A49 by-pass, Leominster, Herefordshire, start time 11.00am, phone: 01568 611325, website:
www.brightwells.com
Comments