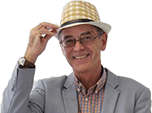 Auction Report – EBay 27th March 2005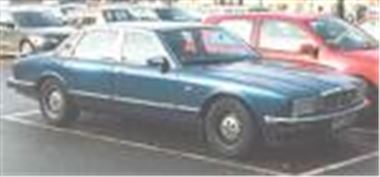 This is the first of a series of auction reports from a slightly different viewpoint by contributor Paul Cassell. It's a summary of the completed sales on e-bay on the afternoon of 27th March.


Under £1,000

In the section for which e-bay is most used there were some interesting buys to be had.

A good condition 128k 1995N Alfa 155 2.5 V6 sold for £670. A big voluminous Citroen XM Estate, for which there is still a large following, sold for £487.95/ It was a 140k mile example with 6months MOT on a 92J plate, but a less than flattering photo probably didn't do much for its selling price.

A couple of grey Jaguar Sovereigns were sold in the hour or so that was analysed. One had been re-advertised after the seller was the victim of an attempted EBay scam (no further information was offered). The 3.6 116k mile one sold for £510 and a 4.0 140k mile one sold for £800. Both had 6 months MOT and seemingly doting previous owners with files of receipts.

Amongst the less exciting stuff, an honest but tired, SORNed 1989 red Peugeot 205 1.4 sold for £143.50 but without an MOT. A 75k grey 3dr Vauxhall Corsa 1.2 LS sold for £992 with 8 months ticket. And an 85k miles 1994L VW Golf 1.8 GL Auto in good condition with the original VW floor mats sold for a solid £745.

There were a couple of interesting cars that also sold for less than a grand. A bronze 2.0 Porsche 924 on a 1983Y plate with no Tax or MOT sold for a monkey and a modified (to dubious taste) and incomplete 1983A Vauxhall Astra GTE with a 1.8 Turbo and unfinished bodywork sold for £400.

£1,000 - £2,000

A yellow 98R 80k mile Citroen Xsara VTS in bright yellow with a small dent and worn drivers seat sold for £1,200. A decent amount of performance for the money. A young-driver friendly 82k mile 97R Ford Ka with a years ticket in fire engine red sold for £1,500, whilst a black 60k mile 97P Ford Mondeo 2.0 LX with a years ticket (with Mk1 Mondeo Ghia alloys) only made £1,205.

The oddball of this section was a 95M 92k black Jeep Cherokee 4.0 Limited which made £1,180. This was because it had graffiti style writing down the side, huge spinners and three exhausts arrange in the style of a propeller. An acquired taste and probably a well-known vehicle in its native Bristol.

Over £2,000

Spending a little more money would have obtained for you a clean looking Volvo S40 1.9D in silver on a 99T plate with 120k miles and almost a year's ticket for £2,565.09. Someone thought the 9p was worth it.

A 51 plate Vectra 2.0DTi LS with 77k miles and a years MOT made £3,550 and a 2000X Toyota Yaris 1.0 GLS with only 4k miles and in as new condition made £5,150.

A silver category D Toyota Celica 1.8VVTi 140bhp with 48k miles and a full ticket made £6,300 from a trader and £5,401 was enough to secure a 98 Saab 9-3 2.0 Convertible with 63k miles, 6 months ticket and a standard yellow paint job from someone emigrating to different climes.

For those who love their American cars, £6,500 was enough for a red 01X Chrysler PT Cruiser in good condition with 20k miles. A place on the waiting list for an imported 300C with your choice of colour from an import specialist which with the bidding still going had reached the late twenties with the seller wanting £31,000. Looks like he may get it too.

Contributed by Paul Cassell.
Comments