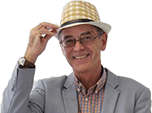 Motability Mega-Bargains at Blackbushe Today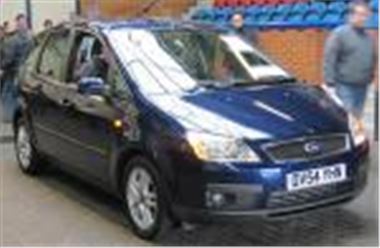 Go to a broker or an enlightened Ford dealer and you'll get a 2005/54 reg C-Max 2.0TDCI for about £14,500. If you have been at Blackbushe today you could have had this one with just 465 miles for £10,800.
Or a 14k mile 04 reg Vauxhall Corsa 1.4 Design 4-speed full automatic, just £5,550. The 2,400 mile 04 Rover 75 1.8 Connoisseur that bid to £9,800 last Friday bid to just £9,350 today.
Yet new-shape Astras were making stiff money. A 4,600 mile 04 Club 1.6 Easytronic sold for £9,550 and another with 1,443 miles but the Barcelona box sold for £9,250.
They wouldn't take £8,900 for a 1,360 mile 2004/54 pre-facelift Honda Jazz 1.4SE, though. Nor £7,450 for a 330 mile 2004/54 Renault Kangoo 1.6 Authentique because they know both of these are hot sellers in comparatively short supply. And a pair of 2002/51 reg Corsa Clubs 1.0 12vs were actually quite dear. The 8k mile 5-door sold for £3,600 and the 76k miler 3-door wasn't far behind selling for £2,600.
In other halls, some high milers were sensible money, some not. A 122k mile 2002/51 reg Laguna 1.9DCI 120 Privilege Sport Tourer sold for £4,100, but a 96k mile 2002/51 Passat TDI PD 130 Tiptronic estate in basic S spec sold for £6,400 and even Mondeos were up a bit with an 85k mile 2001X new shape 2.0 Zetec selling for £3,600.
The Inchcape part-exchangers that form the basis of a lot of independent dealer stock were hard fought over today. An 18k mile 03 reg Shogun 3.2 D-ID SWB Automatic bid to £14,850, a 127k mile M reg Lucida Estima 2.2 diesel automatic sold for £2,275, last week's 13k mile 2003/53 reg KIA Carens 2.0 CRDI SE bid to £6,100, a 23k mile 2000X Honda Civic 1.6VTI 3-door sold for a whopping £5,100, a 39k mile 02 reg Chrysler Voyager 2.5CRD sold for £13,000, a 38k mile 98S Alfa 2.0GTV with bling wheels and no red key sold for £4,200 and a 40k mile 02 reg BMW 530i Sport auto sold for £16,200.
So, as always, the old rule applies: Go with an open mind, get yourself in the right hall at the right time, and you'll come away with a bargain. Go with a pre-set requirement and you might find yourself bidding past your limit to get the car.
Note that H&H will be holding a 100 car Classic Sale at Stoneleigh Park near Coventry tomorrow, Saturday 26th February. Details of that sale at
www.classic-auctions.com
Top Car again on Monday 28th with Porsche part exchanges and Black Horse finance sections, plus a Lex fleet sale and the usual Monday part-exchanges including a no-reserve section from Inchcape.
As always the best way to look for a specific car coming up at auction or to pre-check a day's sale is to visit
www.auctionview.co.uk
This service also now gives composite price information (average auction price, CAP and Glass's) and now allows you to buy a selection of cars directly on-line.
For Top Car sales at Blackbushe, Measham, Brighouse, and Nottingham, phone 0845 702 3366 or link to
www.bca-europe.com/prestige
For sales at BCA Edinburgh, click here for full details:
www.british-car-auctions.co.uk/main.asp?page=60
Brightwells next HUGE WEEKLY 4x4 SALE takes place on Tuesday 29th February at Easter's Court on the A49 by-pass, Leominster, Herefordshire, start time 11.00am, phone: 01568 611325, website:
www.brightwells.com
Comments