Latest Nearly New Offers from Used Car Discount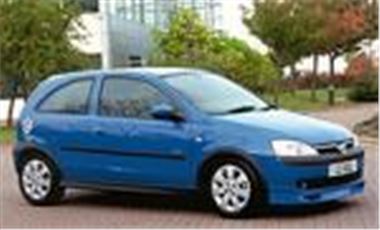 www.used-car-discount.com
now has the following nearly new cars on offer at substantial savings on 'new' prices:-
04 reg Vauxhall Corsa 1.0 12v 3dr Energy 10k miles in black or
silver with air-con/alloys/cd player £6000 OTR
02/52 Vauxhall Corsa 1.2 16v Club 3dr, 22k miles in silver x 2, balance of factory warranty £4,250 OTR
04 Reg Renault Clio 1.2 16v Expression 3dr, 8k miles in nautilus blue, CD player £5,850 OTR
More cars 04 reg with 4,000 - 8,000 miles:
04 Renault Clio 1.2 16V Expression 3dr in Nautilus Blue or Silver
£6000 OTR. All come with PAS, CD, Electric Windows and Manual Sunroof.
04 Vauxhall Corsa 1.2 16v SXi 3dr Air Con at £6550 OTR. Choice of
Star Silver/Ultra Blue/Sapphire Black.
04 Ford Fiesta 1.4 16v Fiesta Zetec A/C 3dr £6850 OTR Metallic Silver or Black
04 Ford Fiesta 1.4 16v Fiesta Zetec A/C 5dr £7000 OTR Metallic Silver/ Blue/Black
Also:-
2004 04 Reg Vauxhall Corsa 1.2 SXi 3dr with air-con. Choice of metallic black/ silver or ultra blue £6550 OTR
2004 04 Reg Ford Fiesta 1.25 LX 3dr with PAS Air Con and CD Moondust
Silver or Metallic Grey £6500 OTR
For more details please link to
www.used-car-discount.com
Comments