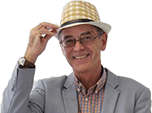 Bentley Below Reserve Again Today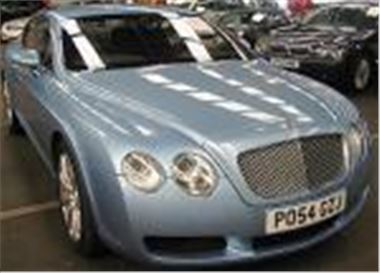 There's a feeling among those in the know that the Bentley bubble has burst. A year ago Continental GT Coupes were £10k to £20k over list, but not any more.
The car in today's sale was a 5,200 mile 2004/54 in a very attractive pale metallic blue and apparently reserved at £103,000. But a top bid of £94,500 proved that was perhaps a tad optimistic. In the previous Top Car sale at Blackbushe a 12k mile 04 reg bid to £92,000 provisional. So, on that basis, tomorrow's 1,200 mile 2004/54 at Measham should be between £96,000 and £98,000.
But it was a very successful sale. At one stage I counted a clean sweep of 15 hammer blows in a row, which is a good indication that vendors were getting the market right. Those 15 were:-
02 reg W210 Mercedes E320 Elegance, 34k miles: £14,400
03 reg Mercedes C200K SE Sport Coupe, 63k miles: £14,600
1999V Porsche Boxster 2.7 manual, 30k miles: £18,800
1999V Mercedes S320, Command Satnav, 71k miles: £16,500
2002/52 Jaguar XKR convertible, 48k miles: £32,500
2002/51 Mercedes C240 2.6 A/G estate, 45k miles: £14,500
03 reg BMW 318CI convertible auto, 28k miles: £19,300
03 reg BMW X5 4.6iS, loaded, 37k miles: £38,350
02 reg BMW 530iSE Touring auto, TV, 58k miles: £15,800
2000W Mercedes ML320 auto, 57k miles: £13,700
2000X Mercedes CL500, Command satnav, 64k miles: £26,250
03 reg Range Rover 4.4, leather, satnav, 21k miles: £37,900
2002/52 E38 BMW 735i, TV, satnav, 33k miles: £25,000
1999T Porsche Boxster 2.5, 52k miles: £17,200
2002/51 BMW X5 3.0i auto, leather, 52k miles: £22,900
Another CL500, this a 67k mile 2001/51, sold for £30,000 and a 29k mile 02 reg CL55 AMG bid to £42,000 provisional. A 16k mile 2003/53 BMW 645CI sold for £41,000.
In other halls, a top spec 14k mile 04 reg SAAB 9-3 Vecta automatic convertible bid to a provisional £20,750, a 71k mile 99T Jaguar S-Type 3.0 V6 auto sold for £6,400, a 76k mile 97P Jaguar XJ6 3.2 Executive (six, not V8) sold for a strong £4,625 and a 78k mile 97R Jaguar XK8 convertible sold for £15,850.
Yet the mighty can fall. A starship mileage 1982X Mercedes 280SE sold for all of £70.
Entries for the Top Car Auction at Measham on Tuesday include:-
2004/54 Bentley Continental Coupe, Moonstone Silver, 1,200 miles
2003/53 Chrysler Crossfire 3.2V6, Blaze Red Crystal, 7k miles
03 reg Audi A4 Sport Convertible, auto, Raven Black, 51k miles
2003/52 BMW M3 manual, Titanium, 33k miles
02 reg Mercedes CL55 auto, Brilliant Silver, 54k miles
02 reg Mercedes S320CDI, Brilliant Silver, 65k miles
2001Y Range Rover Vogue 4.6 auto, Java Black, 50k miles
2000X BMW 320iSE convertible, manual, Sienna Red, 70k miles
2000W Porsche Boxster, Basalt Black, 42k miles
97P Lotus Elise, Azure Blue, 66k miles
Many more later entries.
Plus 40 prestige entries by Jaguar Financial Services
Call Michelle Spencer on 01530 270322
Or dial-a-fax 0906 602 1760 (60p a minute)
For Top Car sales at Blackbushe, Measham, Brighouse, and Nottingham, phone 0845 702 3366 or link to
www.bca-europe.com/prestige
March dates are: 1st: Measham; 10th Brighouse; 14th Blackbushe; 17th Nottingham; 28th Blackbushe. Remember, Top Car sales now include sections direct from Black Horse Finance, Bank of Scotland, Porsche retail and BMW Group.
As always the best way to look for a specific car coming up at auction or to pre-check a day's sale is to visit
www.auctionview.co.uk
.
For sales at BCA Edinburgh, click here for full details:
www.british-car-auctions.co.uk/main.asp?page=60
Brightwells next HUGE WEEKLY 4x4 SALE takes place on Tuesday 29th February at Easter's Court on the A49 by-pass, Leominster, Herefordshire, start time 11.00am, phone: 01568 611325, website:
www.brightwells.com
Comments