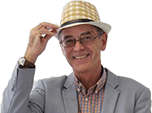 More XC90s at Auction Today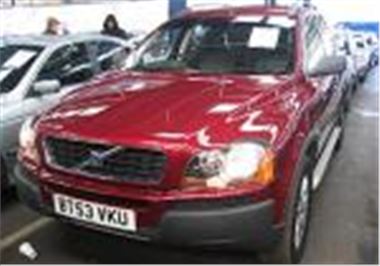 Today I stuck to watching the part-exchanges rather then the ex-fleet cars and was rewarded by plenty of variety in the cavalcade of cars passing through Hall 2.
Until last week I'd never seen an XC90 at auction. Then there was one on Friday, two on Monday and another two today. It seems that, now supply is meeting demand, their previously cast iron residuals are finally starting to slip. Or maybe, being Volvo owners, people with XC90s are more likely to be upset by the aggressive pseudo-environmental campaign being waged against 4x4s that are, after all, the only vehicles unlikely to be damaged by the gauntlet of dangerous traffic harming measures that have turned so many streets into obstacle courses.
Anyway, the fully loaded 21k mile 03 reg T6 Geartronic bid to £26,000 and the similarly equipped 16k mile 2003/53 D5 Geartronic bid to £27,100.
A 29k mile 02 reg Mazda MX5 1.8 Sport 6-speed with leather looked value to me at £9,950. This is the best MX5, equally at home on a track as it is cruising top-down through the suburbs. You'll get a new one for just over £15k, but if you only have £10k then this was the car for you.
In contrast to the XC90s, older 4x4s were very strong. A facelift 86k mile 98R Shogun 2.8GLS TD auto LWB sold for £7,800, a 244k mile 98S LandCruiser Colorado 3.0TDGX with all of 22 Toyota service stamps kicked off low at £3k then went on to sell for £5,750. And even a used Jap imported 108k kilometre 94M Pajero 2.8GL LWB auto bid to £3,675. But, of course, if you were a pseudo environmentalist, would you dare to stick your prissy little note under the windscreen wiper with a Rottweiller staring at you from the passenger seat?
Maybe it's a rub-off effect from the classy new model, but
Skoda Octavias are becoming stronger. A 23k mile 02 reg TDI 90 Ambiente sold for a strong £7,400. Mileage didn't seem to matter to the bidder on a very clean 135k 99T Focus 1.6 Zetec who paid £2,550 for it. Someone else paid £2,800 for a 69k kilometre LHD 2000X Smart City Coupe. A bright red 46k mile 2001Y but manual with a towbar Volvo V70 2.4T bid to £10,500. a 3,500 mile 04 reg Ford Sport Ka 1.6SE with a/c sold for £6,800. A virtually new 1,178 mile November 2004/54 reg Ford C-Max 1.8 Zetec sold for £8,600. A 21k mile 2001/51 MG ZT-T 190PS Tourer sold for £8,050. A 75k mile 2001X facelift and loaded BMW 535i sold for £10,000. A 37k mile 03 reg new shape Honda Accord 2.0i Executive bid to £10,400. And, in an odd contrast, a 35k mile 2001/51 MG ZR 1.4 105PS sold for £5,100 yet all an 8k mile 2003/53 (two years newer) Rover Streetwise 1.4 105PS with the same level of equipment could raise was £5,200.
And then there was the older stuff.
A 95k mile 96N Jaguar XJ6 3.2 Sport missing its back bumper sold for £2,125, another 120k mile 95M XJ6 Sport sold for £1,975, a 42k mile 99S Toyota Starlet 1.3 'Solida' sold for £1,500, A 128k mile 93K Golf 1.9CL diesel sold for £510, a clean 106k mile 95M Cavalier 2.0iGLS sold for £350, a 'Fadiant' red 104k mile 93L Mondeo 1.6 also sold for £350 (why?) and a similarly oxidised red J reg BMW 520i with a failed odometer sold for just £300.
Lots more on Friday. The Ford ex-rental sale cancelled from 18th January will be on Tuesday 1st February.
As always the best way to look for a specific car coming up at auction or to pre-check a day's sale is to visit
www.auctionview.co.uk
This service also now gives composite price information (average auction price, CAP and Glass's) and now allows you to buy a selection of cars directly on-line.
For sales at BCA Edinburgh, click here for full details:
www.british-car-auctions.co.uk/main.asp?page=60
Brightwells next HUGE WEEKLY 4x4 SALE takes place on Tuesday 1st February at Easter's Court on the A49 by-pass, Leominster, Herefordshire, start time 11.00am, phone: 01568 611325, website:
www.brightwells.com
Comments