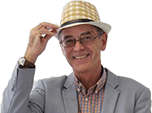 Big Day at Blackbushe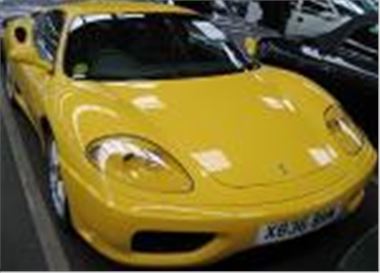 No Top Car auction at Blackbushe today. But plenty of top car action, mainly thanks to Jardine's section of mouthwatering motors.
The bright yellow 9k mile 03 reg 360 Modena F1 bid to £66,500, a 15k mile 03 360 Spider manual bid to £85,500, a 7k mile 03 Aston Martin DB7 V12 GT manual bid to £64,500, an 11k mile 2001/51 DB7 V12 Vantage auto bid to £50,400, a 7k mile 2002/52 Porsche 911 996 C2 bid to £40,000, a 96k mile 2000X Mercedes S320 sold for £15,400, a 21k mile 03 reg Volvo XC90 T6 Geartronic with at least three option packs bid to £24,600, a 17k mile 2000X Bentley Arnage 4.4 bid to £54,750, and a stunning 18k mile Y reg Bentley Arnage 6.8 Red Label sold for £67,000.
In different sections, another Arnage, this a 16k mile 2002/52 6.8R bid to £81,000, a 1,578 mile 04 reg Jaguar XK8 4.2 bid to £35,400, a 38k mile a 56k mile 98S XKR sold for £17,400, 2002/52 Range Rover 2.9TD6 bid to £33,500, a 47k mile 2002/51 BMW X5 3.0i Sport auto sold for £25,900 and a 37k mile 03 reg Mercedes W211 E320CDI Elegance sold for £24,800.
Slightly on the dear side, a super clean 29k mile 2000X Honda Accord 2.0ES automatic coupe with leather, which had wisely been positioned right at the front of its section, made a hefty £6,175. A 30k mile 2002/02 pre-facelift Toyota Yaris D-4D GLS 5-door sold for £5,800. And a 37k mile 2001/51 Berlingo Multispace 1.9D proved the strength of demand for these cars by making £4,000.
Bargains? Well a top bid of £3,050 for a 17k mile 2003/52 Ford Ka with the new 70PS ohc engine was a bit low. So was £9,800 + VAT for a 2k mile 04 reg Ford Ranger 2.5XLT 4x4 double-cab. While a virtually new 96 mile December 04 reg Picasso 2.0HDI Desire in a nice metallic blue attracted a top bid of just £8,800.
A 43k mile 2000W facelift Rover 45 1.8 Classic looked ridiculously cheap at £3,000, but apparently CAPs at £2,800. A clean 43k mile 2000V Ford Cougar 24v looked a sweet buy at £4,000. A facelift 14k mile 2002/52 Ford Focus 1.6LX (with a/c and alloys) bid to £4,800. While anyone out there needing a cheap to insure first car for a youngster could have had a 60k mile 98R Corsa 1.0LS 5-dr for £1,575, a 55k mile 98S Corsa 1.0 Envoy 3-dr for £1,500, or a 92k mile 98R FIAT Cinquecento 900S for £525. Not cheap compared to a same age, same mileage, same price Mondeo. But cheap for a low insurance car.
The Ford ex-rental sale cancelled from 18th January will be tomorrow, Tuesday 1st February at 11.00am. Entries include 89 Focus, 43 Mondeos, 9 Focus C-Max and 9 Galaxys, but only 6 Fiestas, 2 Fusions and 2 Street Kas. Of the Focus and Mondeos there's a good model range with most engines, including TDCI 115s and 130s. Focus and Mondeo automatics as well as manuals. Total of 160 cars in the pre-sale catalogue.
As always the best way to look for a specific car coming up at auction or to pre-check a day's sale is to visit
www.auctionview.co.uk
This service also now gives composite price information (average auction price, CAP and Glass's) and now allows you to buy a selection of cars directly on-line.
For sales at BCA Edinburgh, click here for full details:
www.british-car-auctions.co.uk/main.asp?page=60
Brightwells next HUGE WEEKLY 4x4 SALE takes place tomorrow, Tuesday 1st February at Easter's Court on the A49 by-pass, Leominster, Herefordshire, start time 11.00am, phone: 01568 611325, website:
www.brightwells.com
Comments