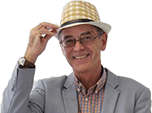 Alfa GT Coupe Makes £16,450 at Auction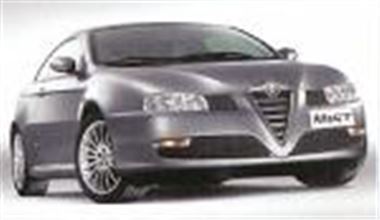 Sorry I forgot my camera again, so the picture is a stock shot. The Alfa was a 4,752 mile 04 reg 2.0JTS GT Coupe and it started promisingly enough at £13,500. But one dealer appeared not to want to see it go cheap, so kept bidding until he owned it, for £16,450 and, of course, an auction price precedent was set.
That wasn't the way with everything. Bidding was also competitive on a 32k mile 2003/53 Volvo V70 Geartronic with leather and the later 210bhp 2.5T engine. A very nice car which sold for £15,100.
A 43k mile Nissan X-Trail 2.2DI Sport was a sensible £11,700.
Desirable Toyotas were strong, with an 11k mile 02 reg Corolla Verso 1.8 auto selling for £8,725 and a facelift 17k mile 2004/53 reg Yaris D-4D T-Spirit 3-door over book at £7,175.
Facelift Passat TDI PD130s are now abundant, some with startlingly high mileages for their Longlife service regimes. An 82k mile 2002/51 estate sold for £6,825, an 82k mile 2001/51 saloon for £5,750, and a 127k mile 2001X saloon for £4,300. A 101k mile 2001/51 TDI 100 PD 100 Tiptronic estate made £6,400.
Otherwise of interest, a rare new shape 18k mile 2001/51 Ford Maverick 2.0 litre manual sold for £8,500, a 92k mile 96N Jaguar XJ6 3.2 Executive made £3,800 and a 91k mile 98S Citroen XM 2.0iSX manual estate sold for a surprisingly strong £1,225.
But if you wanted a lot of car for the money how about a metallic blue 42k mile 2001/51 180PS MG ZS. That one was knocked down for £5,000.
Next week at Blackbushe it's Top Car on Monday with the usual fleet cars and part exchanges in other halls, fleet and p/xs again on Wednesday, LCVs on Thursday, then fleet and p/xs yet again on Friday.
As always the best way to look for a specific car coming up at auction or to pre-check a day's sale is to visit
www.auctionview.co.uk
This service also now gives composite price information (average auction price, CAP and Glass's) and now allows you to buy a selection of cars directly on-line.
For sales at BCA Edinburgh, click here for full details:
www.british-car-auctions.co.uk/main.asp?page=60
Brightwells next HUGE WEEKLY 4x4 SALE takes place on Tuesday 25th January at Easter's Court on the A49 by-pass, Leominster, Herefordshire, start time 11.00am, phone: 01568 611325, website:
www.brightwells.com
Comments