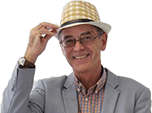 90k mile Civic Type R Makes £7,150 at Auction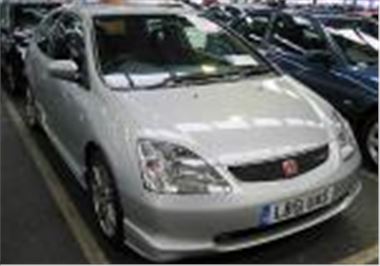 There were only two halls open but it was a very busy and interesting sale at Blackbushe today.
At the bottom end, a scruffy 92J Fiesta Bonus and an 89G Rover 216S each sold for a tenner.
Family superbangers settled back a bit with a 114k mile 94M Cavalier 1.8iLS selling for £160, a cleaner 104k mile 95M Cavalier 1.8i Expression selling for £300, a 125k mile 96N Mondeo 2.0GLX selling for £320, a 93k mile 91J Escort 1.4LX with a good service history selling for £240, an 80k mile 97P facelift Mondeo 2.0GLX with a towhook selling for £500 and a 96k mile 97P Rover 820Sli making a strong £600.
At the other end of the scale, the 90k mile 2001/51 Civic Type R made £7,150, a lovely 5k mile 03 reg Honda S2000 Roadster (with hard-top) bid to a provisional £19,750, a 96k mile 02 reg BMW 320dSE bid to £9,100, a 67k mile 2002/51 reg Audi A4 2.0 petrol sold for £7,550, a 44k mile 2003/52 Toyota LandCruiser Amazon 4.2 diesel automatic sold for £24,500, a 30k mile 2002/51 Mondeo 2.5 V6 Ghia X estate sold for £7,425, a 5k mile 2004/53 Chrysler Crossfire automatic bid to a provisional £19,700, a 61k mile rare as hen's teeth RHD 99V Chevy Blazer 4.3 V6 auto sold for £4,225, a bright 18k mile 2002/52 MGTF 1.6 bid to a provisional £8,100, a 49k mile 97R round headlight Jeep Wrangler 2.5 soft-top sold for £3,400, a 9k mile 03 reg Jeep Cherokee 3.7V6 auto bid to £13,200, a 24k mile 2003/53 Ford Street Ka Luxury sold for £7,550, and a 24k mile almost collectible 2001/51 Ford Puma 1.7 Thunder sold for £6,850.
However, a scruffier 76k mile 98S Puma 1.7 only made £3,000. And our old friend, the 72k mile 1972K NSU Ro80 popped and banged its way through the halls once again on its shot exhaust to a top bid of £300, which suggests they should have let it go in December when the bidding was nearly twice as much.
Ford ex-rental sale scheduled for tomorrow (but check by phoning 01252 878555 first), big fleet and p/ex sales Wednesday and Friday, and the usual LCV sale on Thursday, so something every day.
As always the best way to look for a specific car coming up at auction or to pre-check a day's sale is to visit
www.auctionview.co.uk
This service also now gives composite price information (average auction price, CAP and Glass's) and now allows you to buy a selection of cars directly on-line.
For sales at BCA Edinburgh, click here for full details:
www.british-car-auctions.co.uk/main.asp?page=60
Brightwells next HUGE WEEKLY 4x4 SALE takes place tomorrow Tuesday 18th January at Easter's Court on the A49 by-pass, Leominster, Herefordshire, start time 11.00am, phone: 01568 611325, website:
www.brightwells.com
Comments