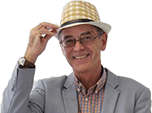 03 Reg SL500 £44,200 at Auction Today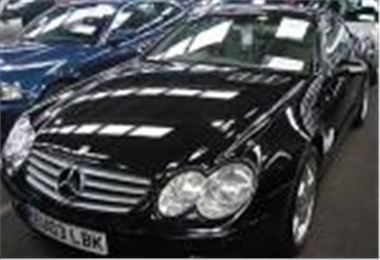 It was catalogued with a shock mileage of 89,530, which, though RHD, turned out to be kilometres. Obviously an import, declared first sold in Rostock and having spent its life on the Cote d'Azur. Bids kicked off at a very hopeful £35k and, after a slightly drawn out fight between two traders, one of whom was selling it on the phone, the hammer finally came down at £44,200. Not bad for a 56k mile 03 SL500.
Today was the usual mix between sensible and expensive with some models performing spectacularly better than others. Despite 107k miles, £3,450 was still cheap for a 2001/52 Mondeo 2.0LX TDDI 115. And a top bid of £6,700 for a Doom Blue 22k mile 04 reg Mondeo 1.8LX was verging on the derisory. On the other hand, a facelift 79k mile 2001Y BMW 525d SE manual with leather looked like value at £9,300. £9,850 wasn't out of order for a 47k mile 2001/51 BMW 2.0SE Compact in a nice colour. Yet £10,900 paid for a 32k mile 2002/52 Mazda 6 136ps diesel Sport was huge money.
The Ford ex-rental sale cancelled from 18th January will be on Tuesday 1st February at 11.00am. Entries include 89 Focus, 43 Mondeos, 9 Focus C-Max and 9 Galaxys, but only 6 Fiestas, 2 Fusions and 2 Street Kas. Of the Focus and Mondeos there's a good model range with most engines, including TDCI 115s and 130s. Focus and Mondeo automatics as well as manuals. Total of 160 cars in the pre-sale catalogue.
As always the best way to look for a specific car coming up at auction or to pre-check a day's sale is to visit
www.auctionview.co.uk
This service also now gives composite price information (average auction price, CAP and Glass's) and now allows you to buy a selection of cars directly on-line.
For sales at BCA Edinburgh, click here for full details:
www.british-car-auctions.co.uk/main.asp?page=60
Brightwells next HUGE WEEKLY 4x4 SALE takes place on Tuesday 1st February at Easter's Court on the A49 by-pass, Leominster, Herefordshire, start time 11.00am, phone: 01568 611325, website:
www.brightwells.com
Comments