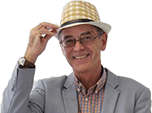 The End of Worthless Car Warranties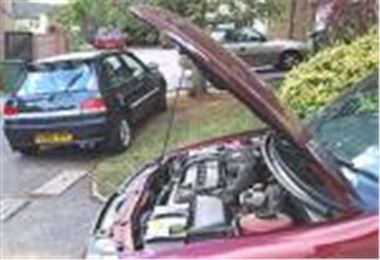 New regulations governing the sale of warranties will finally "do away with worthless policies" being used to entice forecourt sales, according to independent specialist, Warranty Direct.
From 15th January 2005, dealers who are not registered with the Financial Standards Authority or as an agent of an approved insurer, will be prevented from selling insurance related products like mechanical breakdown warranties.
After this date, registered dealers will not only have to comply with strict guidelines, which include a right to cancel after 14 days, but inform consumers of the terms and conditions and any exclusions within the policy.
This is where the public will benefit most says Duncan McClure Fisher of Warranty Direct. "Every week, we receive SOS calls from car buyers who've been sold a policy that is quite simply not worth the paper it is written on. No sensible person would buy a warranty that only provides cover up to a £500 limit when the excess is £200 if they knew about it.
"Yet, unless they have had the opportunity to go through the legal speak print, this is the kind of policy that you could end up with."
McClure Fisher believes that the need for dealers to be more transparent will lead to a shake-up of the market, and eventually, the end of the worthless warranty.
Dealers handle approximately 5m used cars sales every year, each being sold with at least a 3-month warranty. But how can you check that you've got worthwhile cover?
In order to check that you're getting worthwhile cover, Warranty Direct recommends you quiz the dealer on the following:
· Are you covered against failure of WORN parts?
· Is there a 14-day money back guarantee?
· What is the claims limit?
· Where can you take the car to be serviced and repaired?
· Is there a consequential loss exclusion?
· Does it have a policy excess?
· How long before you can make a claim?
· What parts are covered?
Alternatively, you can log onto
www.warrantyguide.co.uk/scorecard.html
and see how high the warranty being offered scores.
Launched in 1997, Warranty Direct was the first direct personal Warranty Company operating in the UK. As a privately owned insurance intermediary, the firm operates within the automotive and household electrical markets. Its Reliability Index is featured in What Car? Magazine.
All Warranty Direct policies are underwritten by Cassidy Davis Insurance Group. Founded in 1977, Cassidy Davis Insurance Group is the specialist personal lines division of The St Paul at Lloyd's. The St Paul at Lloyd's is wholly owned by The St Paul Companies Inc (a world-wide insurance organisation founded in 1853 in Saint Paul, Minnesota, USA which has assets in excess of US$38 billion.
Comments