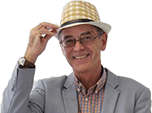 Still Plenty of Cars at Auction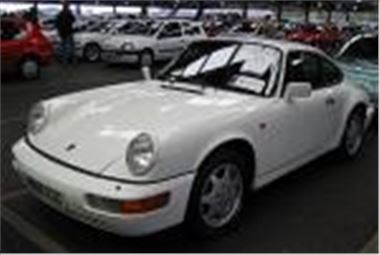 The crowds certainly gathered around this clean 90H 83k mile Porsche 911 C2. Despite its lack of service history and seven previous owners it romped away to sell for a strong £12,850.
In contrast, the 18k mile 2001/51 MINI Cooper CVT which followed it sold for £8,850. Then a very clean and very standard looking 68k mile XK8 convertible sold for a solid £15,500. Just after that a tidy gold 44k mile 99T MX5 1.8 with alloys went for £5,200.
An 85k mile 98S Jaguar Sovereign 4.0 LWB with proper seven stamp service history sold for £6,175. While a 91k mile 97R XJ6 3.2 Sport auto, also with full Jag history and no bore wear worries, sold for a bargain basement £3,900.
Amongst the ex-fleet cars today, a 100k mile 2001/51 Freelander TD4 5-door sold for £6,950, a 47k mile 2002/52 Mondeo 2.0 Ghia looked good value at ££5,750 and a 69k mile 2002/51 Laguna 1.6 Alize at £3,725 was the first new shape Laguna I've seen under £4k.
According to Auctionview, yesterday's 04 reg Focus 1.6LXs with around 12k miles were averaging just over £7,000.
There will be sales as normal next Monday, Wednesday and Friday with the van sale on Thursday. But Blackbushe closes early on Christmas Eve at 2.00pm and does not re-open again until 3rd January.
As always the best way to look for a specific car coming up at auction or to pre-check a day's sale is to visit
www.auctionview.co.uk
This service also now gives composite price information (average auction price, CAP and Glass's) and now allows you to buy a selection of cars directly on-line.
For sales at BCA Edinburgh, click here for full details:
www.british-car-auctions.co.uk/main.asp?page=60
Brightwells next HUGE WEEKLY 4x4 SALE takes place next Tuesday 21st December at Easter's Court on the A49 by-pass, Leominster, Herefordshire, start time 11.00am, phone: 01568 611325, website:
www.brightwells.com
Comments