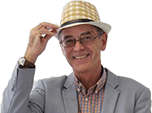 Private Buyers Bonanza at BCA Blackbushe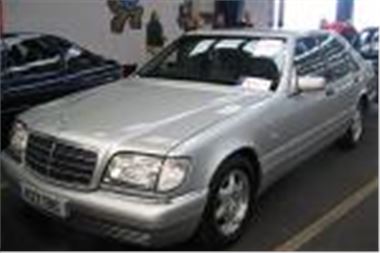 They certainly seemed to outnumber the trade for the Inchcape section at BCA's Christmas Eve auction. And there were some fair old bidding battles.
The 95,000 mile 98R Mercedes S280 in the photo started at £2,000, rose to its reserve of £3,000, then continued inexorably in 50s and 25s all the way to five grand. There must be an export market for them.
Another Merc, this one a 136k mile 2000W E240 Elegance facelift auto, started low at £7,000 and finally sold for £11,400. Maybe they go to Thailand and the payment comes back in the form of Carry Boy pick-up canopies?
Two other Mercs that made their money were a 58k mile 99V E220CDI Elegance auto, sold for £10,200, and a 109k unwarranted 1982X 380SE with two-tone paint that sold for £500.
A 93k miles unwarranted 92J blunt-front Passat 1.6TD GL estate kicked off at £100 and sold for £725. A police car mileage 159k 99T Omega 3.0MV6 auto estate started at £800 and sold for £2,025. An 11k mile 03 reg Toyota Yaris 1.0 Colour Collection began at £4,000 and went for £4,800.
Yet there were some bargains. In contrast to the 71k mile 97R Citroen Saxo 1.1SX sold on Wednesday for £1,025, a sister car 78k mile 97R SAXO 1.1SX at no reserve sold today for £775; a decent enough 101k mile 96P Escort 1.6 Ghia was sensible money at £825; while a 115k mile 94M Mondeo 1.6LX estate was less than half the money of Monday's 112k 96N 2.0LX estate, selling for a straight £250.
For your next chance at an Inchcape no reserve part-exchange sale, get down to Blackbushe on bank holiday Monday 3rd January.
Today's ex-finance cars weren't selling in any numbers, almost as if they were being held back until January. Based on today's provisional bids, if you want to buy in January you'll have to pay more than:- £11,150 for a 19k mile 2002/51 Jaguar X-Type 2.5; £14,500 for a 28k mile 03 reg BMW 520iES SE auto; £7,800 for a 24k mile 2001/51 LandRover Freelander 2.5V6 5-door; £13,650 for a 46k mile independently imported 02 reg Audi TT 225 coupe; £3,250 for a 34k mile 99V Omega 2.5CD manual; £2,900 for a 6k mile 02 reg Peugeot 106 1.1 Independence; £7,850 for a 17k mile 2001/51 Peugeot 206 2.0SE Coupe Cabrio; £6,100 for a 71k mile Wedgwood Blue 2002/51 Rover 75 2.5V6 Connoisseur manual; £11,000 for a 25k mile 2002/52 BMW 318iSE; and £4,800 for a 51k mile Y reg Peugeot 406 3.0V6 auto estate.
At which point the reindeer tugged me out of the place. Merry Christmas.
As always the best way to look for a specific car coming up at auction or to pre-check a day's sale is to visit
www.auctionview.co.uk
This service also now gives composite price information (average auction price, CAP and Glass's) and now allows you to buy a selection of cars directly on-line.
For sales at BCA Edinburgh, click here for full details:
www.british-car-auctions.co.uk/main.asp?page=60
Brightwells next HUGE WEEKLY 4x4 SALE takes place Tuesday 4th January at Easter's Court on the A49 by-pass, Leominster, Herefordshire, start time 11.00am, phone: 01568 611325, website:
www.brightwells.com
Comments