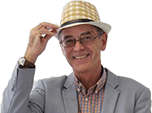 Plymouth Dakar Rally Starts 12th December
Just to let you know that the World's Craziest Motoring Event, the Plymouth-Dakar is about to fire off again. It now has a LHD rule so more cash can be raised at the Charity car auction at the end, which takes place in a LHD country.
Entries include two ice cream vans (which are LHD anyway link
www.creamytreats.com
), Chevy Camaro, a Trabant, a fire engine, a Ford Thunderbird, two Volgas from Latvia and even a Citroen CX Safari, because the event is in Africa.
The West Country Ambulance service has donated a fully functioning
ambulance which will be pressed into service in Gambia.
Applications for entries in next year's event (Dec 2005) can be made throgu the website
www.plymouth-dakar.co.uk
, but there will be a lottery as it is already oversubscribed.
Follow this year's rally on the website
www.plymouth-dakar.co.uk
There is also a small offshoot going to Tashkent in March 2005...
http://tashkent.mysite.wanadoo-members.co.uk
Comments