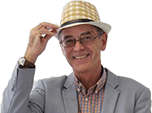 Partial Clearout at Auction Today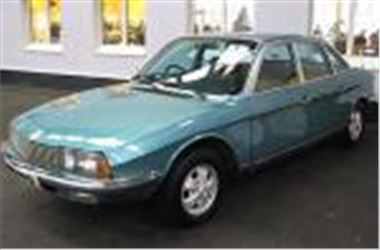 Had a bit of camera trouble today (forgot it) so sorry that the photo at the top is of the NSU Ro80 which sold for £550 on Monday.
Today, some dealers were clearing stocks, but the fleets that could afford to were hanging on for better prices in January.
At the bottom end, a 120k mile 99T BMW 535i Sport auto sold for £6,200, a 42k mile 02 reg Omega 2.2i CDX auto sold for £6,000, a 63k mile 99T Impreza turbo sold for £5,500, an 02 reg but 84k mile Audi A2 TDI SE sold for £5,350, an old shape 22k mile 02 reg Vectra 2.2LS for £4,050, a 57k mile 2000W Astra 1.6LS auto for £3,150, a 74k mile 97R BMW 316iSE Compact for £3,050; a 79k mile 98R Polo 1.6GL for £1,900, a 53k mile M reg BMW 318iSE for £1,450, an 83k mile 94M Golf 1.8CL estate for £1,000, and an unwarranted mile 83Y Fiesta 1.1i Quartz, first shape, on XR2 alloys sold for a silly £45. Too rusty to be a collector's piece I could only guess that someone bought it to have the oldest Fiesta in a Boxing Day Fiesta destruction derby.
Provisionals among the part-exchanges included a high £7,950 for an independently imported 18k mile 02 reg Golf IV 1.9TDI CL estate, al low £5,450 for a 15k mile 03 reg Focus 1.6 Zetec 5-door lacking the climate pack, and a very low £4,750 for a 23k mile 03 reg SEAT Leon 1.4S with alloys and air.
Amongst the fleet cars, a 12k mile 2002/52 MINI Cooper with a/c, leather and CD player sold for a Christmas Present money £11,150.
Provisionals included £6,500 bid for a 2k mile 2003/53 Honda Jazz 1.4 S, £10,450 for a 10k mile 04 reg Golf Mk V 1.6FSI auto, £12,500 for an 87 mile 2003/53 reg VW Touran TDI PD 140 S 7-seater, and a shock low £21,000 for a 4k mile 04 reg BMW E60 525dSE auto.
Remember there's a special Ford open sale tomorrow, Thursday 16th December with no less than 102 ex-rental Focus. They should be sensible money and, if this year is anything like previous years, they could be worth an extra £400 in January despite the arrival of the new model.
And, for account holders only, there's an open tender online auction of 40 cars on Friday 17th December at
www.mybca.co.uk
As always the best way to look for a specific car coming up at auction or to pre-check a day's sale is to visit
www.auctionview.co.uk
This service also now gives composite price information (average auction price, CAP and Glass's) and now allows you to buy a selection of cars directly on-line.
For sales at BCA Edinburgh, click here for full details:
www.british-car-auctions.co.uk/main.asp?page=60
Brightwells next HUGE WEEKLY 4x4 SALE takes place next Tuesday 21st December at Easter's Court on the A49 by-pass, Leominster, Herefordshire, start time 11.00am, phone: 01568 611325, website:
www.brightwells.com
Comments