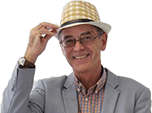 MotorSport Tsunami Appeal

This good idea came from Colin Wilson who distributes motorsport PR:
HOW CAN MOTOR SPORT HELP?
We have all seen the devastating effects of the
earthquake and resultant tsunami in the Pacific and
no doubt most of you have made personal donations
to the many aid appeals. However, the likelihood is
that the immediate impetus of donating will last
only a couple of weeks or so. In our small way, the
villagers of Kings Sutton on the Oxon/Northants
border are attempting to prolong this period a little,
by holding a charity auction on Sunday 6 February.
We already have pledges from many businesses
both local and national, but it would be good if the
motor sport industry, so prolific in this area, would
give us a real boost.
We are seeking help in a number of ways:
Donation of auction lots ­ a bent wing or piece
of last year's car, signed by the driver (preferably
with a letter of provenance); team clothing or books
(preferably signed); circuit or rally school rides,
lessons, track days, event tickets, etc; or anything
else which will sell!!
Donations of money ­ if you don't have an auction
lot, send us your cash (well, a cheque actually,
made payable to "The British Red Cross").
Publicity ­ should we get the support we are
expecting, we will need to publicise the event outside
the immediate area.
A celebrity ­ someone that can give up a couple of
hours from mid afternoon on 6 February and will draw
people in. Maybe sign some autographs in return for
a donation to the appeal.
If you or your company are able to assist, we, and
thousands of others in the devastated area will be
forever grateful. So little given can go so far where it
is needed.
Please contact me, Stuart Robertson
Email:
stuart@work39.freeserve.co.uk
Tel: +44 (0)7798 651419.
All companies donating will be recognised on the day.
Comments