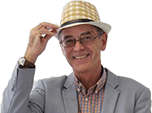 LPG S Class at Auction Today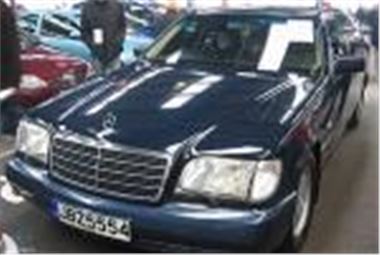 Despite fewer part exchanges due to the time of year, there was plenty of interesting kit at auction today.
I arrived to witness a bidding battle over an early 1990-build Toyota LandCruiser 4.2VX with at least 233,000 miles that had somehow acquired an L reg. It started at £1,600. Then went up and up £50 at a time to a well over the top £4,000. The underbidder looked like an exporter with a Middle Eastern market in mind.
Next monster motor was the 73k unwarranted 1993 Mercedes 420SEL in the photo usefully fitted with an LPG conversion so its thirst wasn't taxed so heavily. Someone saw the value in that and it sold for £3,500.
December auctions often still contain mega milers that have been through over and over again. Today, a 122k mile Y reg Mazda Premacy was 'provisionaled' at £2,800 by the vendor, a 125k mile 93K Golf 1.8CL sold for £1,000, a lipstick pink 84k mile 2000X SEAT Leon 20VT bid to £3,850, a 118k 2001/51 Citroen C5 HDI90 LX sold for £3,100, a 152k mile (endurance test) 02 reg Nissan new Primera 2.0S M-CVT auto sold for £3,350 and a very smart 107k mile Y reg Daimler V8 LWB that hid its miles extraordinarily well bid to £10,700.
I hung around for a bit to watch some Renaults go through. £11,000 was a believable top bid for a 15k mil 03 reg Vel Satis 3.0V6 DCI auto.
But £14,200 for a 9k mile 2004/53 reg Megane 2.0 VVT Dynamique coupe cabrio?
Next week is a very busy one. First off there's a classic auction at BCA Blackbushe on Monday 6th December, starting at 1.00pm. My pick of the lots for this one is a 1974 Pontiac Grandville convertible with only 24,250 miles on it estimated at £9,500 - £10,500. More at
www.classic-car-auction.co.uk
There's also a Ford open sale week after next on Thursday 16th December with no less than 102 ex-rental Focus. They could be sensible money.
And, for account holders only, there's an Audi sale on Thursday 9th December, while BCA has on open tender online auction of 40 cars on Friday 17th December at
www.mybca.co.uk
As always the best way to look for a specific car coming up at auction or to pre-check a day's sale is to visit
www.auctionview.co.uk
This service also now gives composite price information (average auction price, CAP and Glass's) and now allows you to buy a selection of cars directly on-line.
For sales at BCA Edinburgh, click here for full details:
www.british-car-auctions.co.uk/main.asp?page=60
Brightwells next HUGE WEEKLY 4x4 SALE takes place Tuesday, 7th December at Leominster Market on the A49 by-pass, Leominster, Herefordshire, start time 11.00am, phone: 01568 611325, website:
www.brightwells.com
Comments