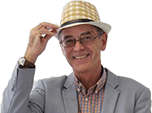 Ferrari 575 Half Price at Top Car Today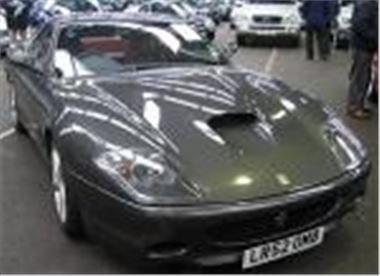 Well don't tell me I didn't forewarn you of the entry for BCA's last Top Car Auction of the year at Blackbushe.
This 2002/52 reg 575M manual, actually with 6k miles rather than the advertised 4k miles finally sold after a bit of negotiation to a top bid of £85,000. Just over half the £165,000 it was invoiced for new.
And it was far from the only 'cheap' car as traders and dealers unloaded their heaviest financial burdens before the dormant three weeks ahead.
In price descending order, a 66k mile 2001/51 Mercedes ML55 AMG sold for £23,000; a 27k mile 2003/53 Mercedes E320CDI Avantgarde sold for £22,600; a 43k mile 99V Mercedes S320 with satnav sold for £17,400; a 47k mile 99T Mercedes CLK 320 Elegance convertible sold for £15,750; a 62k mile 02 reg Jaguar Sovereign 4.0 litre L sold for £14,900; a 51k mile 2001/51 Jaguar S Type 4.0 litre Sport sold for £12,350; a 57k mile Y reg S Type 3.0V6 SE auto sold for £11,000; an 85k mile 1990G Bentley Turbo R sold for £10,900; a 64k mile 2001/51 S Type 3.0V6 auto sold for £9,700; a 37k mile 99V Jag XJ8 3.2 Sport sold for £9,350; a 74k mile 98S Jag XJR 4.0 sold for £9,300; and a 40k mile 2000V BMW 316iSE sold for just £7,100.
Provisionals included £55,000 bid for a 59k mile 2000W Bentley Arnage Red Label; £54,500 bid for a heavily loaded 11k mile 03 reg Mercedes SL500; £53,000 bid for a 3k mile 04 reg BMW 645CI convertible; £34,500 bid for a 23k mile 03 reg BMW X5 3.0d Sport auto with leather; £31,600 bid for a 31k mile 02 reg X5 3.0d Sport auto; £17,500 bid for a 12k mile 02 reg Audi AllRoad 2.7T; £17,000 bid for a 5k mile 03 reg Lotus Elise 1.8 'Type 23'; £14,800 bid for a 45k mile Mercedes ML270 auto, and, surprise of the day, just £550 bid for a 72,484 mile 1972L NSU Ro80. That's right: NSU Ro80, in quite clean condition. And it drove through the hall.
Remember, normal fleet sale on Wednesday and a special Ford open sale on Thursday 16th December with no less than 102 ex-rental Focus. They should be sensible money and, if this year is anything like previous years, they could be worth an extra £400 in January despite the arrival of the new model.
And, for account holders only, there's an open tender online auction of 40 cars on Friday 17th December at
www.mybca.co.uk
As always the best way to look for a specific car coming up at auction or to pre-check a day's sale is to visit
www.auctionview.co.uk
This service also now gives composite price information (average auction price, CAP and Glass's) and now allows you to buy a selection of cars directly on-line.
For sales at BCA Edinburgh, click here for full details:
www.british-car-auctions.co.uk/main.asp?page=60
Brightwells next HUGE WEEKLY 4x4 SALE takes place tomorrow Tuesday, 14th December at Leominster Market on the A49 by-pass, Leominster, Herefordshire, start time 11.00am, phone: 01568 611325, website:
www.brightwells.com
Comments