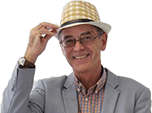 Expensive Cars Cheaper at Auction Today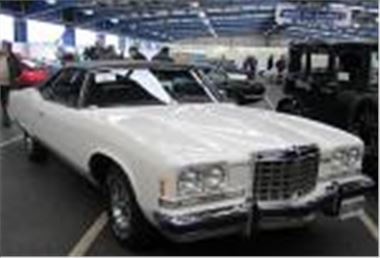 I showed up for the Classic Sale, so I'll cover that first, then get onto today's surprises amongst the more modern stuff.
The 24k mile 1974 Pontiac Grandville convertible I tipped as star of the show was in spectacular condition; almost good as new. But it didn't raise the expected money, running out of bids at £7,600. If had had the womba or the space I'd have been wallowing in it.
BCA's star car, a beautifully restored 1988F Cortina 1600E in a shade of red no 1600E was ever originally painted sold for the estimated £8,800. Another 60's car, this time a 7,000 mile 1969H Mini Cooper 1275S, originally owned by an associate of a famous East End 'firm' bit to a less than estimated £10,300.
A nice 1958 TR3A bid to £8k, a 1966 Healey 3000 to £17.5k, a 1964 slant-eye Silver Cloud Mulliner coupe to £19.5k and a 1960 VW Karmann Ghia to £3,650. You should find the rest of the results at
www.classic-car-auction.co.uk
.
Sorry, I got side-tracked by what was going on in other halls. Generally, now, prices of cheap and bread and butter stuff is on the way up. £7,150 for a 2k mile 2003/53 Honda Jazz 1.4 base model; £13,000 for a 15k mile 2004/53 Golf Mk III TDI PD 150 3-door; £7,100 for a 22k mile 2002/52 Polo 1.4 TDI PD 75 Sport 5-door (though £6,200 for another same year similar mileage but custard yellow); £6,275 for a 123k 2001/51 facelift Ford Galaxy TDI 90 LX; £8,350 for an 81k 2000X BMW 320dSE; £3,325 for a 105k mile 2001/51 Honda Civic 1.6 VTEC SE 5-dr.
And getting dear at the bottom end too, with £1,600 paid for a 147k mile 2000 build Toyota Lucida 2.2 diesel auto; £1,000 for a 38k mile 98R Skoda Felicia 1.6SLXi; £775 for an 87k mile 1990G BMW 518i with alloys; £725 for a 95k mile 98R Chrysler Neon 2.0LX 3-speed auto; £525 for a 108k mile 96N Laguna 2.0RT; £450 for a 178k mile 96P Primera 2.0 LX diesel; £300 for a 70k mile Rover 111 5-dr; £230 for a 128k mile 94L Rover 214 SLI; and even £150 for a 131k mile 91J Sierra 2.0GT.
But at the top end slips were showing. Top bid for a 23k mile 2002/52 Mercedes C270CDI Elegance auto estate was £17,450; top bid for a 4k mile 04 reg E60 BMW 525D SE auto was £23,700; a 32k mile 2002/52 BMW X5 3.0D Sport auto with leather sold for £31,300; a new shape facelift 5k mile 2004/53 BMW X5 3.0i Sport auto with leather sold for £33,400; and, though I didn't see it with my own eyes, apparently the hammer came down on a 4k mile 04 reg Jaguar XJR 4.2 at just £33,500.
More big fleet sales this week on Wednesday and Friday. Next Top Car on Monday 13th. There's also a Ford open sale week after next on Thursday 16th December with no less than 102 ex-rental Focus. They could be sensible money.
And, for account holders only, there's an Audi sale on Thursday 9th December, while BCA has on open tender online auction of 40 cars on Friday 17th December at
www.mybca.co.uk
As always the best way to look for a specific car coming up at auction or to pre-check a day's sale is to visit
www.auctionview.co.uk
This service also now gives composite price information (average auction price, CAP and Glass's) and now allows you to buy a selection of cars directly on-line.
For sales at BCA Edinburgh, click here for full details:
www.british-car-auctions.co.uk/main.asp?page=60
Brightwells next HUGE WEEKLY 4x4 SALE takes place tomorrow, 7th December at Leominster Market on the A49 by-pass, Leominster, Herefordshire, start time 11.00am, phone: 01568 611325, website:
www.brightwells.com
Comments