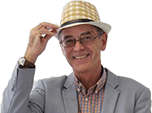 52 Reg 9-5 3.0 Diesel Just £7,300 at Auction Today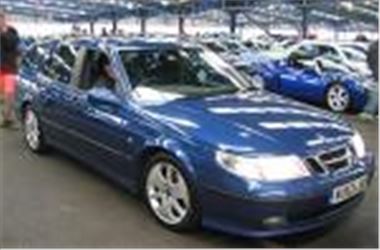 Just as everything seemed to be rocketing up for the New Year, prices appeared to steady a bit today.
Okay the 2002/52 SAAB 9-5 3.0V6 diesel estate had done 121k, but it didn't look like it had and £7,300 was still cheap.
So was a top bid of £9,950 for a silver 02 reg BMW 316iSE with just 29k. An insurance friendly 02 reg Beemer for less than £10k has to be value.
The mid range stuff was more predictable. £5,750 secured a 78k mile 2002/52 reg Passat TDI PD 100. £12,600 bought a 59k 2001/51 Previa D4-D CDX 7-seater. £4,500 took home an old shape 68k mile Y reg Avensis D-4D GS liftback. £4,150 bought a 10k mile 2003/53 reg Micra 1.0E. And £3,025 was enough for a 9k mile 2001/52 Saxo 1.1 Desire 2.
On the bigger cars, top bid for a 23k mile 2002/52 Mercedes S320 was £23,400; top bid for a 52k mile 03 reg Audi A4 2.4 V6 Sport Multitronic cabrio was £19,000; and top bid for a 47k mile 2001/51 Mercedes CLK 230K Avantgarde convertible was £18,500. Nothing unexpected there.
Plenty of bargains at the bottom end, though. 122k mile 94M Audi 80 2.6E Quattro Avant, £850; unwarranted mileage 94L BMW 318iSE, £1,350; 122k mile 95M BMW 320i Coupe, £2,550; 47k mile 99V FIAT Punto 60S Team with its Red Key, £1,375; 49k mile 98R Saxo 1.1X, £1,000; and a 36k mile 2001Y FIAT Seicento 1.1 with non-functioning electric power steering for £1,425.
Next Top Car auction is on Monday 13th with a special Mitsubishi section including an 03 Elise, an 03 Boxster 3.2S and a 1990 Bentley Turbo R. There's also a Ford open sale week after next on Thursday 16th December with no less than 102 ex-rental Focus. They could be sensible money.
And, for account holders only, there's an open tender online auction of 40 cars on Friday 17th December at
www.mybca.co.uk
As always the best way to look for a specific car coming up at auction or to pre-check a day's sale is to visit
www.auctionview.co.uk
This service also now gives composite price information (average auction price, CAP and Glass's) and now allows you to buy a selection of cars directly on-line.
For sales at BCA Edinburgh, click here for full details:
www.british-car-auctions.co.uk/main.asp?page=60
Brightwells next HUGE WEEKLY 4x4 SALE takes place Tuesday, 14th December at Leominster Market on the A49 by-pass, Leominster, Herefordshire, start time 11.00am, phone: 01568 611325, website:
www.brightwells.com
Comments